Observer Video Game Series
Video Games Encyclopedia by Gamepressure.com
Observer: System Redux
Adventure 10 November 2020
A refreshed version of a psychological horror released in 2017. Observer: System Redux offers not only improved graphics but also additional storyline content. Polish studio Bloober Team is responsible for the game.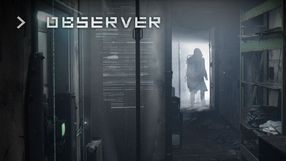 Observer
Adventure 15 August 2017
A psychological first-person horror from the Polish developer studio Bloober Team, known best for another horror game, entitled Layers of Fear. Observer is set in a cyberpunk universe, in Cracow of 2048. In the game you play as Daniel Lazarski (starred by Rutger Hauer, known from the film Blade Runner), a detective able to hack into people's minds. The game's story starts when the main hero gets a letter from his missing son, who turns out to be a high-ranking engineer working for a powerful corporation. The protagonist picks up an investigation that takes him to the slums of Cracow and forces him to relive dark memories and nightmares of both criminals and their victims. When it comes to gameplay, Observer is a first-person adventure game with survival horror mechanics. Most of the time the player explores grim locations and interacts with characters encountered on the way. An important aspect of gameplay are sequences in which the protagonist hacks into the minds of suspects and becomes part of their worst nightmares.