Stasis Video Game Series
Video Games Encyclopedia by Gamepressure.com

Stasis: Bone Totem
Adventure 31 May 2023
The second part of a series of adventure games called Stasis, launched in 2015. In Stasis: Bone Totem, we take control of the scrap collectors lying on the ocean floor, who face the nightmares lurking on them on a seemingly deserted oil platform.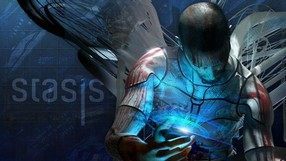 Stasis
Adventure 31 August 2015
An isometric science fiction adventure game created by a South African indie developer The Brotherhood Games. The game is set in an abandoned research facility, where the main hero, John Maracheck, wakes up. Throughout the game the protagonist has to discover what happened in the facility and find his relatives. Easy to guess, seemingly empty laboratory hides loads of traps and dangers. Despite the unique perspective, at least for this genre, the game focuses on exploration, finding items, and solving puzzles; interestingly though, as a result of the player's reckless actions, the hero may even die. The game features atmospheric artwork, kept in cool colors to underline the hero's solitude. Gameplay is also accompanied by calm music that builds the atmosphere of isolation and emptiness.