Road 96 Video Game Series
Video Games Encyclopedia by Gamepressure.com

Road 96: Mile 0
Adventure 04 April 2023
A prequel to Road 96, combining an adventure game with a rhythm game. Road 96: Mile 0 tells the story of Zoe and Kaito, as they learn about each other, but also about the dirty secrets of the fictional nation of Petria, the tyrant ruling it, as well as Zoe's influential father.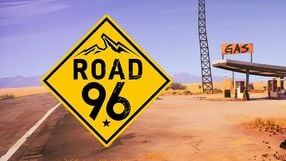 Road 96
Adventure 16 August 2021
Road 96 is an adventure game from Digixart studio. We play the role of a teenager who decides to escape from an authoritarian state. Together with her, we embark on a procedurally generated journey which, depending on our decisions, ends differently.