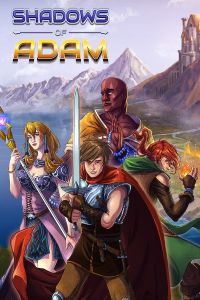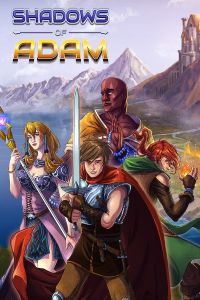 Shadows of Adam
A jRPG game in which we take control of four daredevils trying to save not only the title village, but also the hero Orazio, who disappeared ten years ago.
RPG | fantasy | turn-based | 2D | indie games | jRPG
Shadows of Adam is a jRPG developed by the independent studio Something Classic Games. The development was possible thanks to a successful crowdfunding campaign on Kickstarter.
Story
Shadows of Adam takes us on a journey to a fantasy land. Residents of the title village located in the heart of the Misty Woods enjoyed a life in happiness, far from the worries and problems afflicting the outside world. This was also the place inhabited by Orazio, the legendary hero, who ten years ago went on a journey to never come back. When the dark forces took an interest in the settlement, the task of dealing with the threat rested on the shoulders of Orazio's son and foster daughter, Kelana and Israel; the protagonists must learn the grim secret of their father - perhaps in this way they can save not only Adam but also Orazio himself.
Mechanics
Shadows of Adam draws on classic representatives of the genre from the era of 16 bits, including Final Fantasy VI. During the game, we observe the action from the bird's eye view, and the game consists primarily of exploring the world (which consists of both idyllic open-air locations and claustrophobic dungeons), performing tasks received from NPCs and occasionally solving puzzles, fighting enemies and the progression of characters led to battle. Our proteges do not have to do it alone, because over time they are joined by other daredevils - a strong and mysterious Curtis and a clever and stubborn Talon.
In contrast to classic jRPGs, there are no random encounters in the game - adversaries are constantly visible on the map and it is up to us whether we decide to start a battle or try to avoid them. Battles take place in turn-based mode, and the action points required for certain actions (such as attacking or even drinking a healing potion) regenerate automatically between rounds or after defeating an opponent. As the adventure progresses, the protagonists acquire new skills and more powerful equipment, thus increasing their combat potential; over time, they can face increasingly dangerous enemies.
Technical aspects
Shadows of Adam features two-dimensional visuals in pixel art style; the retro style of the game is complemented by a soundtrack of forty-four tracks composed by Tyler Mire.
Game mode: single player
Age restrictions Shadows of Adam: 12+