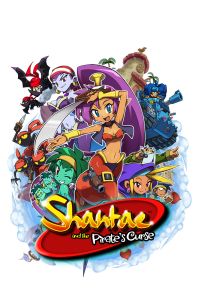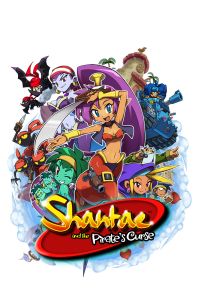 Shantae and the Pirate's Curse
Shantae and the Pirate's Curse is a 2D platformer available for PCs. While playing, the player crosses vast levels, solves puzzles, overcomes obstacles and fights enemies.
Shantae and the Pirate's Curse
Release Date
Shantae and the Pirate's Curse is a two-dimensional platform game, the third installment of the series developed by the Californian studio WayForward since 2002. Initially, the title launched exclusively on portable and stationary Nintendo consoles, but in the following years it was also ported to PC and Xbox One.
Story
The action takes place after the events known from Shantae: Risky's Revenge, but we don't need to have played the previous installment to understand the story. During the game, we play again in the title character of the female djinni. After the battle against the embodiment of her own power, she has lost all her magical abilities and is slowly getting used to life as a normal mortal. One day, the protagonist is found by her former rival, pirate Risky Boots, who tells Shantae that Sequin has fallen victim to a powerful curse to prepare the groundwork for the return of the Master of Corsairs. This monster has allegedly absorbed the power of all djinni, and if no one stops it, it will undoubtedly lead to the destruction of the world. The character, though devoid of her supernormal abilities, decides to help Risky Boots to thwart the evil plans of the villain.
Mechanics
Shantae and the Pirate's Curse is a classic 2D platformer in which we explore large maps, collect items, avoid traps and fight various enemies. Compared to the previous installment of the series, the game offers much larger and more non-linear levels, and the map helps us navigate them. Since our heroine no longer has magical powers known from the previous installment, during the game she has to look for various pirate gadgets, such as guns, sabers or cannons. What is interesting, we do not use the collected items only in combat and so, for example, the pistol can also be used to switch distant levers. Furthermore, as the game progresses, this equipment can be additionally improved, thus increasing its effectiveness.
Technical aspects
When it comes to visuals, Shantae and the Pirate's Curse refers to both previous parts of the series. The graphics are fully 2D, and the devs opted for a slightly pixellated retro style, thanks to which the whole thing resembles classic games from 32-bit consoles.
Game mode: single player
PEGI rating Shantae and the Pirate's Curse
Shantae and the Pirate's Curse System requirements
Recommended:
Intel Core 2 Duo 2.1 GHz
1 GB RAM
graphic card 512MB GeForce 9600 GT or better
1 GB HDD
Windows Vista/7