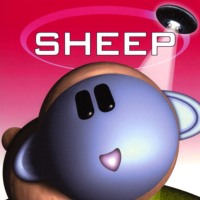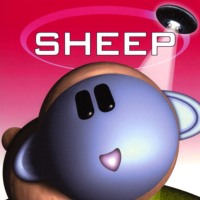 Sheep
Unusual logical-arcade production, in which players try to lead the flocks of sheep to the end, full of traps and the dangers of maps. The title is kept in a humorous style.
Created by Minds Eye Productions studio Sheep combines logical and arcade elements, putting players in the role of shepherds, who lead sheep through trapped levels. The title is an interesting variation of a motif known from the Lemmings series.
Plot
A million years ago, an advanced race from the Ovis Aries system sent a group of scouts to Earth. Their aim was to observe fast developing primitive creatures. Over the years, however, researchers who pretend to be foolish and docile animals, have forgotten their mission. They became animals bred by increasingly intelligent people. The grandchildren of those newcomers appear on the Blue Planet to see what has happened. The evil Mr. Pear comes along with them and plans to use their advanced technology to realise his crazy plans. The only hope for defenceless sheep and the fate of the whole galaxy are two shepherds and two intelligent dogs, who must safely lead wooly creatures to a safe haven.
Mechanics
Sheep combines the assumptions of logical and arcade games. The camera shows the action from a bird's eye view, and the aim of the players is to steer the chosen character to guide the sheep from the starting point to the finish line. It is not easy, because every map is full of dangers, such as agricultural machinery, lasers, lava rivers or predators. In addition, sheep can be disobedient, behave differently depending on the species and do not always react quickly to commands. It requires planning actions in advance and taking corrections for random events. During the adventure, shepherds can make their work a little easier by using the collected power-ups, thanks to which they can better control the animals for a short time.
In addition to the main mode of play, the authors have also put at the disposal of players a few mini-games, in which you can compete with another person or artificial intelligence. There is, for example, a football match. Both sides have a small flock of sheep in the game and must manage it in such a way that the animals push the ball into the opponent's goal.
Technical aspects
Sheep is a three-dimensional production maintained in cartoon audiovisual setting. The creators took care of the visual aspect, creating different levels of stylistics. Between the boards are presented humorous FMV inserts.
Last updated on 25 January 2019
Game mode: single / multiplayer Multiplayer mode: Player counter: 1-2
User score: 1,6 / 10 based on 209 votes.
Age restrictions Sheep: Good for all ages.
Sheep System requirements
Recommended:
Pentium 233MHz
32MB RAM