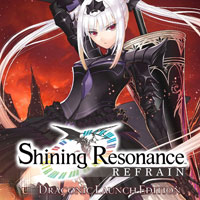 Shining Resonance Refrain
A remaster of Shining Resonance published on PlayStation 3 in 2014. The game offers new playable characters, improved graphics, and - in contrast to the original - it was released also outside Japan.
RPG | TPP | fantasy | reeditions/remasters/remakes | action RPG | jRPG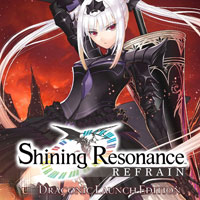 Shining Resonance, a jRPG by Media.Vision, was released in 2014 on PlayStation 3. Its remaster called Shining Resonance Refrain was published in 2018 by Sega.
Plot
The game tells the story of a young hero named Yuma Ilvern. He has to stop the Empire from capturing and abusing the power of ancient dragons, which could lead Astoria to an end. Luckily, he is aided by his friends and a dragon whose spirit remains inside the hero.
Mechanics
Shining Resonance Refrain is a typical jRPG in which you mostly explore the world, chat with NPCs, and fight. The players lead a team of heroes, but they have a direct control only over one character, who can be picked in the menu – the remaining characters are controlled by the AI. Combat is carried out in real-time – the result depends not only on skills, but also on the heroes' statistics, equipment, setting, and the relationship between each other. Additionally, the game features a B.A.N.D. system connected with using Armonics weapon-instruments during combat. While using them, you accumulate Battle Performance Mana with which you can play a special song, which brings bonuses. The type of a bonus depends on the song and the character performing it.
The remaster introduces some new content. Original Mode offers all expansions published so far. Moreover, in Refrain Mode, you can add princess Excella and Jinsa to your team. However, the creators recommend playing this mode only after finishing the main story, otherwise you may encounter some spoilers.
Technical aspects
In comparison to Shining Resonance, this remaster utilises upgraded visuals. Also, it is possible to choose game language, so you can play with the Japanese voiceover or switch to English.
PEGI Rating
System requirements
PC / Windows
Recommended: Intel Core i5 3.4 GHz, 8 GB RAM, graphic card 2 GB GeForce GTX 660 Ti / Radeon R9 270 or better, Windows 7/8/10
Minimum: Intel Core i3 2.9 GHz, 4 GB RAM, graphic card 1 GB GeForce GTX 460 / Radeon HD 5670 or better, Windows 7/8/10