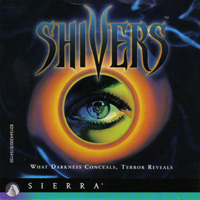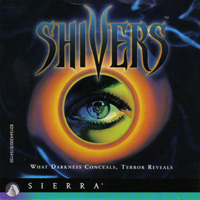 Shivers
PC
Set in a horror atmosphere, this is a point-and-click adventure game in which we play the role of a teenager spending the night in a haunted museum.
Adventure | FPP | point-and-click | horror
Shivers

Release Date PC

30September1995
Shivers is a horror-based point-and-click adventure game, created by specialists in this type of production - Sierra On-Line studio.
In the game we play the role of a teenager who, at the persuasion of his friends, decides to spend the night in the haunted Museum of Strange and Unusual Games, created by a certain professor Windlenote. Soon after crossing the threshold of the museum, it turns out that it is inhabited by evil spirits who will try to kill our protagonist by sucking out the "essence of life" from it. In order to avoid inevitable death and free this place from hostile residents, we will have to find a way to imprison all beings before dawn. On our way there will be a series of puzzles of varying degrees of difficulty and a maze of mazes and secret passages that we will have to overcome in order to achieve our goal.
Presented in a first-person perspective, the action of the game resembles the cult title of Virgin Interactive studio from 1993, The 7th Guest. This position was the beginning of a kind of adventures filled with logical riddles, set in the climate of horror. Unlike many of Sierra's earlier games (except Phantasmagoria), designed for players of almost all ages, Shivers can really scare, which makes it a production directed rather to an older audience. During the game it is very easy to get a sudden and fast death - fortunately it has no serious consequences, the game allows you to continue the fun from the place where you ended your life.
Shivers is characterized by a specific graphic design, created from more than 2500 sceneries made by hand with the technique of watercolor and processed with the help of Photoshop. The CD is filled to the brim with 74 minutes of special effects and video footage that complements the intriguing story. The atmosphere of the game is perfectly matched by the excellent soundtrack of Guy Whitmore and the ominous voice of the voice of the speaker, commenting on the successes and failures of the player, alluding to the Twilight Zone series.
Please let us know if you have any comments or suggestions regarding this description.
Last updated on 18 September 2013
Game mode: single player
Media type: 1 CD
Age restrictions Shivers: 12+
Shivers System requirements
Recommended:
486 66 MHz
8 MB RAM
Windows 3.x/95