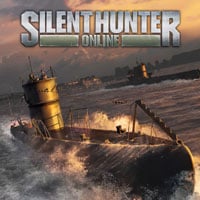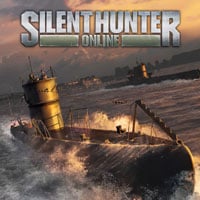 Silent Hunter Online
WWW
A World War II submarine simulator developed by Blue Byte Software for internet browsers. The player assumes the role of a German captain of U-Boot and completes missions given to him by the fleet command.
Simulation | World War II | play for free | submarines | MMO
Silent Hunter Online

Release Date WWW

canceled
developer: Ubisoft Blue Byte publisher: Ubisoft Official website

game language: English
The Silent Hunter series debuted in 1996 and immediately conquered the hearts of the fans of submarine simulators. During the fifteen years since then it received five full-fledged installments. The owner of the rights to the series, Ubisoft, decided that the title should be also released on internet browsers as a free-to-play game with microtransactions. Silent Hunter Online was developed by Ubisoft Blue Byte, a studio known for creating installments of The Settlers series, and by Sproing Interactive, the creators of the popular title Skyrama.
Plot
The game takes place during the World War II. The player assumes the role of a captain of a German submarine. He completes missions given to him by the virtual fleet command. He is tasked with impacting the outcome of the famous Battle of the Atlantic that took place in years 1939-1945.
Mechanics
The developers focused on staying faithful to the history. Ship models that appear in Silent Hunter Online for WWW, both submarines and the ones that sail on the surface, were recreated with much diligence. The developers also recreated ship's military parameters (including armor, speed etc.).
Similarly as in other Silent Hunter games, the most important gameplay mechanic of Silent Hunter Online is controlling the u-boot and managing its weapons. The player spends most of the time in the command center from where he observes various indicators and looks for enemy units via periscope.
The game was designed for the MMO mode. Most of the missions are completed in cooperation with other players who together create the famous "wolf packs". In addition to that, the individual successes and failures of each commander impact the overall situation on the battlefield and can influence all players in the game.
Technical aspects
The visuals of Silent Hunter Online for WWW distinguish themselves among other browser games with high quality and effort put on details. The graphics engine generated 3D graphics by using the Adobe Flash Player 11 technology. A climatic soundtrack highlights the atmosphere of the battle on the sea as well.
Game mode: massive online multiplayer Multiplayer mode: Internet
Expectations: 7.3 / 10 based on 91 votes.
Age restrictions Silent Hunter Online: Good for all ages.
Silent Hunter Online System requirements
Uses:
Adobe Flash Player 11