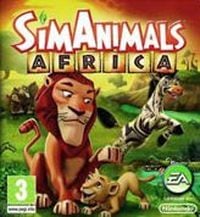 SimAnimals Africa
SimAnimals Africa is a family game with educational elements addressed mainly to younger customers, produced by EA Games. Players can learn the secrets of African animals by embodying, among others, a gapard, parrot or an anteater.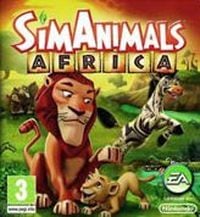 SimAnimals Africa for the Wii
With a playful new art style, SimAnimals Africa allows players to play with wild African animals while they venture across jungles, deserts, savannas, river deltas and more! Each brand new animal has their own unique skill and itís up to you to find their secret abilities. Kicking zebras, rock-breaking rhinos and crocodiles that excel at hunting will assist players in keeping the environment happy and unlocking new areas, animals, and special items. New mini-games give players more ways to interact with the animals. The ring toss, drumming, and petting games help the animals hone their unique skill and assist players in achieving their goals more quickly. Additionally, there are over 70 rare objects for players to collect including bugs, fruits and flowers. If players feed one of these rare items to an animal they may get an unexpected surprise! Kids can now choose to play as an animal. Will they water the terrain with their trunk as an elephant, kick fruit off trees as a zebra or jump over riverbeds as a gazelle? Players will have fun developing relationships with wild animals and their babies, and experience the humor and drama of life in Africa.
Similar games:
PEGI Rating