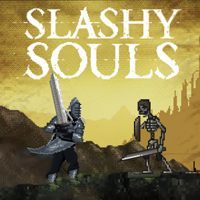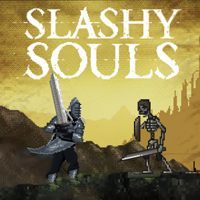 Slashy Souls
An arcade game from the endless runner genre, with style inspired by the Dark Souls series. Slashy Souls has been developed by a in-house studio of Bandai Namco Games as a free-to-play title, without microtransactions.
Action | fantasy | platform | auto-runner
Slashy Souls is an arcade game from endless runner genre for AND and iOS. It has been developed by in-house studio of Bandai Namco and is completely free, with no cost for downloading and no microtransactions.
Plot
The game's title, visuals and the fact it has been released by Bandai Namco hint at it being connected to Dark Souls series. However, Slashy Souls is an entirely separate production, though with style resembling that of From Software productions.
There is no plot in game. We simply play as a knight who cuts his way through hordes of monster.
Game mechanics
Slashy Souls for AND and iOS is a classic endless runner, inspired by old-school platformers. As said before, players take role of a knight, who dashes through randomly generated maps filled with monsters and traps. We must avoid all those obstacles, collect items and fight enemies, including powerful bosses. All of this is done by performing simple gestures on the screen at correct timing. There are various types of weapons to use, as well as magic to help us progress.
The main feature of Slashy Souls is its very high difficulty level. Each enemy poses a great threat to our hero, thus we die pretty often. What's more, the game does not explain basis, expecting players to learn them through method of trial and error.
Technical aspects
Slashy Souls's visuals were stylized on retro, resembling 16-bit consoles' productions with its two-dimensional graphics with visible pixels and simple electronic soundtrack. Still, the game manages to successfully recreate visual of Dark Souls series.
Last updated on 03 June 2016
Game mode: single player
App size:
Age restrictions Slashy Souls: 18+