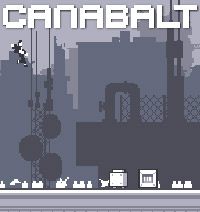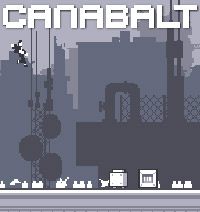 Canabalt
A simple arcade game in which we control a hero escaping from an unspecified danger. Players do not control the direction and speed at which they move and can only jump over obstacles they encounter.
Arcade | platform | 2D | indie games | PSP minis | auto-runner
This morning was just like every other morning. Then, it happened. No one knows where they came from, or what they are. But we all know that nothing will ever be the same. Now, your only chance for survival is to outrun the destruction of your city... with just one button.
This is the official licensed version of the runaway hit game Canabalt.
Run for your life!
Game mode: single player
Age restrictions Canabalt: Good for all ages.