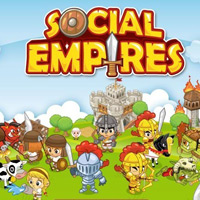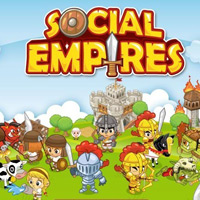 Social Empires
WWW
A combination of a strategy game and a settlement development simulator prepared for users of the social networking site facebook.
Strategy | fantasy | Economic | Facebook
Social Empires

Release Date WWW

01June2011
developer: Social Point publisher: Social Point Official website

game language: English
Embark on a medieval adventure and govern your own empire!
Recruit the best army, fight against enemies and construct the best buildings to make your empire last for centuries!
Create your empire from the ground, train villagers who will live and work in all kind of buildings like houses, mills, animal ranches, markets, gold mines, taverns, cathedrals, etc. And they will help you to get resources like gold, wood or stone that you will be able to use to expand your village!
Also, you can form your army by constructing barracks, archeries, catapults and stables where you will be able to prepare your soldiers and get the best units like swords, archers, knights, wizards, heroes, trolls, vikings, elves, dragons and monsters, to help you win all the battles, tournaments and quests, where you will be able to command your units depending on their attack damage, range or speed.
You will also have to take care and prepare your town against the destruction from evil trolls, your friend's armies and other creatures using defense systems like towers, walls, castles or fortress and you will be able to make it look cooler adding all kind of decorations and wonders, from statues, trees and flags to Colosseums and Sphinxes.
Fight against your friends, conquer the world and become the Social Empires king!
Game mode: multiplayer Multiplayer mode: Internet
Age restrictions Social Empires: Good for all ages.