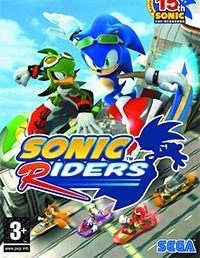 Sonic Riders
Sonic Riders are arcade races featuring the title blue hedgehog and other heroes of the popular platformer series developed by Sega. The plot of the game focuses on the struggle for Emerald Chaos, the main prize in the tournament organized by the cunning Doctor Eggman.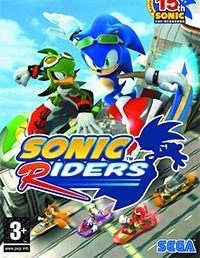 Game mode: single / multiplayer
Multiplayer mode: local network / Internet, players: 1-4
Developed by the legendary SONICTEAM, Sonic Riders takes extreme sports, lightening-fast racing and head-to-head battles to bring us anadrenaline-soaked racer the likes of which Sonic fans have never seen.
Sonic the Hedgehog and his pals are ready to jump onto their airboards - customised for their own unique talents -and rise to a heavyweight challenge from their archenemy Dr Eggman. The evil doctor has challenged the racers to compete in a tough Worldwide Grand Prix, with the prize an ultra-rare Chaos Emerald.
Scorch across a range of wild locations from the Sonic universe, pulling extraordinary tricks and stunts all the way, trying to seize the emerald from the clutches of Dr Eggman and his renowned gang of riders, the Band of Thieves: Babylon.
# Extreme, trick-laden racing action: Burn up wide-open courses on airboards, battling computer or human opponents and pulling amazing tricks for bonuses.
# Revolutionary slipstreaming gameplay: Opponents generate half-pipe-like turbulence on the course - use it to your advantage!
# A cast of familiar characters are joined by a gang of new faces: All have their own unique skills. Reveal new characters in the giant story mode!
# Up to four players in multiplayer splitscreen.
# Multiple visually stunning locations from across the Sonic universe.
Similar games:
PEGI Rating
System requirements
Uses:
memory card
Multitap