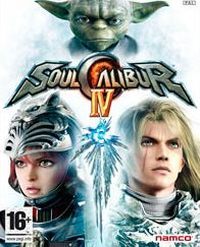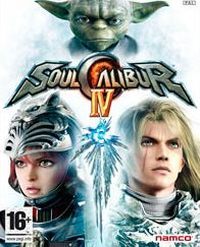 Soulcalibur IV
Soul Calibur IV is another fight from the popular series, treating the fight of masters of using various types of white weapons.
Updated HD graphics – Experience the legendary Soulcalibur level of graphics in 720p HD resolution for the first time. Never before, has Soulcalibur looked this good
Ever expanding roster – The lineup of weapon wielding characters grows with new fighters.
Soulcalibur characters – Featuring new original characters added to the mythos, including:
Hilde – Fighting to rid her land of the villainous Nightmare, she seeks the sword of resurrection, Soulcalibur to bring back the mighty king that once brought the world to peace
Star Wars Guest characters – The iconic characters enter to arena challenge the Soulcalibur fighters for the future of the powerful swords
Darth Vader – Wielding his lightsaber with the skill of a master swordsman, the Dark Lord of the Sith intends to defeat all those in his wake in order to discover the ancient power of the swords.
Yoda – Sensing the great force that could upset the balance of power within the universe, Jedi Master Yoda seeks to discover the cause of this disturbance and stop any who seek wield this malevolent force
New fighting system elements
Active Matching Battle (AMB) – Bringing a different take on the battle structure, players fight against multiple opponents under different circumstances in a unique opponent management mechanic.
Equipment Destruction – Once the opponent's Soul Gauge is weakened, the player will be able to destroy pieces of their enemies' armor.
Critical Finish – Perform a devastating Critical Finishing move to defeat opponents with spectacular effects regardless of health bar status!
Multiple Mode of play
Story – Uncover each characters story line as you battle to reveal their motives
Arcade – Take on the challenge in battle after battle in this classic arcade mode
Tower of Lost Souls – Fight in special battles to challenge your fighting skills and customizing skills in order to reap the rewards.
Training – Practice your skills to earn your place as the ultimate weapon master
Character creation – Create a character unlike any other with custom looks and items. Build your character with items that will affect their skills and abilities which will affect the outcome of your impending battles. Choose wisely as each item affects the attributes of your character.
Museum View – movies, back grounds and art that you have unlocked
Online Battles – For the first time ever, fight online to prove who is the ultimate Soulcalibur weapon master in the entire world! Multiple online versus modes and ranking styles will allow fans to test their fighting and management skills
Standard VS – Battle one on one in this classic match up for ultimate bragging rights
Special VS – Take your customized SC character or newly created character into the world arena and prove if your creation is the best in the world
Last updated on 30 April 2008
Game mode: single / multiplayer Multiplayer mode: Internet Player counter: 1-2
Media type: 1 BD
User score: 7.4 / 10 based on 801 votes.
Pre-release expectations: 7.5 / 10 based on 99 votes.
PEGI rating Soulcalibur IV
Soulcalibur IV System requirements