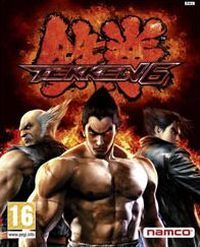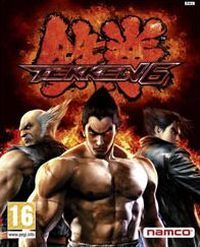 Tekken 6
Another installment in a series of popular fighting games and the first one to be released on platforms other than PlayStation. The plot has its roots in the events of Tekken 5.
Tekken 6 for PS3 and X360 is another edition of a popular fighting game and the first installment to be released beyond the PlayStation consoles. As usual, the game was first released on slot machines, receiving the Bloodline Rebellion expansion. Although the console version has no such subtitle, it contains all the additions brought by that expansion.
Plot
Created by Katsuhiro Harada, the plot in Tekken 6 for PS3 and X360 has its roots in the fifth installment. Jin Kazama took the title of his great-grandfather Jinpachi Mishima (the main boss in the previous installment), getting in charge of Mishima Zaibatsu. G Corporation are the only ones standing in his way to absolute power. It is led by Kazuya Mishima, who is Jin's father. As could be expected, the sixth edition of King of Iron Fist Tournament is soon announced.
Mechanics
The creators delivered an impressively large number of controllable characters in this installment – greater than ever before, for the game offers over forty fighters, including nearly all the characters from Tekken 5: Dark Resurrection (excluding Jinpachi Mishima). However, apart from the well-known warriors, the game features eight new ones, including Bob, Leo, Miguel Caballero Rojo, Zafina, Alisa Bosconovitch, Lars Alexandersson, Azazel (the main boss) and NANCY-MI847J. Obviously, each character has their own fighting style based on real-existing martial arts, such as karate, kung fu, judo, taekwondo, capoeira or kick-boxing. Thus the player is required to apply different tactics. The game features several innovative elements as well. These include mainly an ability to block aerial attacks or the so-called Rage System which is enabled when the player's character has less than 5 per cent of their total health. The fighter rages against the enemy and deals significantly greater damage as a result. Furthermore, the player is capable of using different items allowing to perform additional special attacks.
Technical aspects
Tekken 6 for PS3 and X360 offers amazing visuals – fighter models are very detailed and the player is capable of changing their clothes, haircuts and equipment. Also, the arenas the fighting takes place on were created with great care and each represents a different atmosphere. For example, it can be a Japanese temple on the background of sunset or a city ruined by war. Additionally, the arenas are destructible and different elements of them can be crushed, including even walls and floors.
Last updated on 13 April 2016
Game mode: single / multiplayer Multiplayer mode: Player counter: 1-2
Media type: 1 UMD
User score: 8,3 / 10 based on 2213 votes.
Pre-release expectations: 7.1 / 10 based on 1877 votes.
PEGI rating Tekken 6
Tekken 6 System requirements