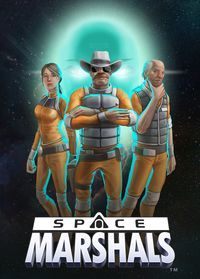 Space Marshals
An episodic shooter emphasizing tactical elements, set in a universe that combines science fiction and the Western genre. Space Marshals was created by Pixelbite, the studio known mainly for the Reckless Racing series.
Action | science fiction | Isometric view | tactical | indie games | shooters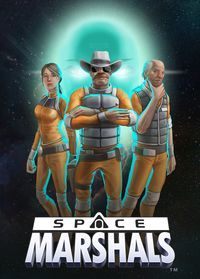 Space Marshals is an episodic shooter enriched with strong tactical elements, combining the reality of science fiction with the style of westerns. The production came from the hands of Pixelbite studio employees, the authors of the popular series of racing games Reckless Racing. The game debuted at the beginning of 2015 on mobile devices with iOS and Android, and a few months later it also reached the users of Windows Phone and Windows 10.
Story
Space Marshals takes place in the distant future, at a time when humanity has colonized many planetary systems. The plot revolves around the events associated with the spacecraft Artemis, which serves as a prison for the most dangerous criminals. One day there is a revolt on board, resulting in the escape of most criminals. Players assume the role of a space marshal named Burton, on whose shoulders falls the task of catching or eliminating all the fugitives.
Mechanics
Space Marshals is a shooter in which the action is shown from the top down perspective. This is not a simple arcade game where the best strategy is to jump into a group of enemies and try to eliminate them, as the sheriff we control is not very resistant to damage. In order to win, it is necessary to creep in, silently eliminate enemies, use shields and attack enemies from the flank. At the same time, many of these methods are also found in the repertoire of opponents.
Players can also distract guards and use disguises to confuse enemies. Usually, it's not necessary to kill all enemies on maps to complete the mission, so it's up to us how brutal we'll be. The authors have not forgotten to offer a wide range of toys ranging from silencer guns to rocket launchers.
Please let us know if you have any comments or suggestions regarding this description.
Similar games:
Age Rating
age requirements: 12+
System requirements
Minimum:
850 MB HDD
Windows 10