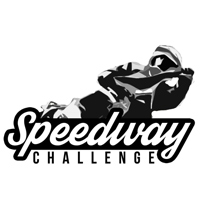 Game mode: single / multiplayer

game language: English
game release date for AND:
25June2014
Speedway Challenge for AND is a mobile speedway racing simulator game created by Berobasket – a Polish, of which the two most outstanding figures are the Berkowski brothers. The two are speedway racing aficionados who decided to launch a part-time project aiming to create a game they would want to play themselves. Despite initial failures and an unsuccessful crowdfunding campaign, the game was finally released for AND.
Mechanics
The creators were inspired mainly by niche speedway-related games released for PCs at the turn of the centuries. Their goal was to deliver a game that would satisfy both the true speedway fans and casual players searching for easy entertainment. Speedway Challenge offers 32 different tracks and 78 speedway teams having their origins in Polish, English, Swedish and Danish leagues. Also, both national and historical teams were included - in total, the game features about 550 contestants differing in their skills. The game does not feature any licenses, so it should not be surprising to see both names of clubs and racers altered. Despite that, the game can be still enjoyed even by the true speedway fans. Speedway Challenge offers three difficulty levels. The player earns the so-called "SC" points, gradually unlocking subsequent tracks and teams.
Game modes
Speedway Challenge for AND offers several different single, and multiplayer modes (via bluetooth). The first is the Match mode – two teams encounter one another. In the Tournament mode, the player takes part in one of 9 competitions taking place in countries such as Poland, Sweden, Denmark, Great Britain or Australia; in this mode, the player takes part in world competitions as well, some of which can be played as a junior. The Challenge mode is the next, and the player's goal here is to complete specified tasks and challenges posted by the creators. All of this is complemented by the League mode, which in contrast to the previously mentioned variants that are available for free, requires the player to pay an additional price through an internal system of microtransactions. The game also features online player rankings, though only those playing on the highest difficulty level can try to conquer them.
Technical aspects
Speedway Challenge for AND offers slightly old-school, very simple 2D visuals. What is typical for speedway-related games, the player observes the action from above here as well. The experience is accompanied by an unsophisticated soundtrack and simple engine sounds. Despite poor visuals, the game offers relatively realistic riding physics, and different tactics have to be applied on each of the tracks included. It is also worth noticing the game's intuitive controls - the player makes turns by touching one side of the screen.
Similar games:
Age Rating
age requirements: everyone