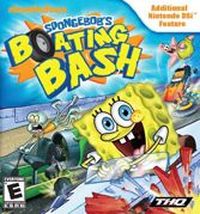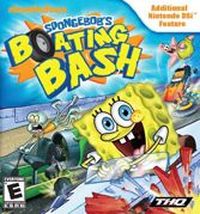 SpongeBob's Boating Bash
Arcade races, based on the license of the popular animated series SpongeBob Kanciastoporty. The title character joins Seymour's shark riding school, where he takes part in crazy underwater destruction races. The game was produced by ImPulse Games studio.
Racing | animated TV series | arcade elements | Nintendo exclusive titles
SpongeBob's Boating Bash, released on Wii and NDS, is THQ's response to the popular Mario Kart arcade races. The production of ImPulse Games is based on the license of the popular animated series SpongeBob SquarePants.
Plot
The action of the game takes players to the underwater city of Bikini Bottom. SpongeBob has just failed the final exam at the boat driving school. The hero meets shark Seymour Scales, who urges him to sign up for his D.R.I.V.E. (Destruction, Recklessness, Impairment, Velocity, Escape) course. It turns out that the course is far from boring learning how to maneuver the boat...
Mechanics
The game consists of a series of races grouped into four classes. In Destruction, the player's task is to destroy rivals' vehicles and collect the parts they leave behind. Recklessness requires us to hit the vehicles of competitors. In Impairment, SpongeBob must reach a certain position and in Velocity, he must reach the finish line before the time limit ends. The final driving test is Escape, where you have to avoid pursuers for as long as possible.
The game has a strict arcade character. The action is presented from behind the vehicle, and the fun focuses mainly on reaching high speeds, avoiding obstacles and ramming into competitors. During breaks between races, there is a possibility to make modifications which allow you to improve the performance and durability of the boat.
Technical aspects
SpongeBob's Boating Bash has 3D graphics done in a cartoon style. The quality of the animations leaves a lot to be desired, but the creators of the game have made a lot of effort to make it easy for fans of the animated series to recognize their favorite characters.
Game mode: single / multiplayer Multiplayer mode: Player counter: 1-4
Age restrictions SpongeBob's Boating Bash: Good for all ages.