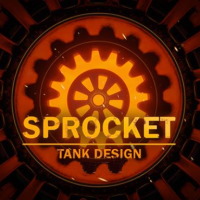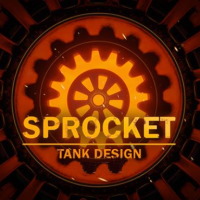 Sprocket
PC
Sprocket is an indie game that allows you to create and test tanks. Players can modify any element of the design, and each change affects the characteristics and behaviour of the vehicle.
Simulation | tanks | sandbox | indie games
Sprocket

Release Date PC

2023
developer: Hamish Dunn publisher: Hamish Dunn

game language: English
Sprocket is an indie game which is a variation of popular tank simulators. However, the main attraction here is not so much driving, but constructing these armoured vehicles yourself. The game was developed by Hamish Dunn, who worked on the project, first alone, then with the help of players in early access.
Early access
On August 26, 2021, Sprocket was made available as part of the Early Access version of the game on Steam, where it was to remain for 24 months. This version of the game included all the basic game mechanics, but offered only part of the options and design elements planned by the developer. It lacked the armour rounding feature, the ability to add multiple cannons, quadruple tracks, etc. The game also offered a modest number of scenarios.
What's more, Sprocket was strictly single player in early access - Hamish Dunn didn't anticipate adding multiplayer until the third quarter of 2022, along with support for more languages, mods, Steam achievements and other missing elements. In addition, as is common with these types of releases, Sprocket still needed technical and audiovisual fine-tuning (many sounds and objects were temporary).
Mechanics
Sprocket is divided into two connected modules. The first of them is the tank editor, in which we can create our own vehicle from scratch. The game allows us to freely shape the hull and turret, choose the thickness of armour, characteristics of the cannon or tracks and change many other elements.
However, it is not a completely free form game. Every aspect of the design contributes to its features, including weight, manoeuvrability or even crew comfort and ammunition space. The engine, gears and tracks are simulated separately, but together they affect the tank's movement. As a result, we may find that our design will not be able to drive even a few metres before it goes on fire, or the elevation mechanism will not be able to lift a heavy cannon.
The second module of Sprocket is testing field. We can test each vehicle in battle, whether against our other creations or default tank models. Importantly, the number of vehicles on each side is dependent on their cost - a unit that is too expensive will make us go into battle alone. If your machine is destroyed, you automatically take control of another friendly tank (controlled by the default AI). There are no abstract health points - the machine remains operational as long as the necessary mechanisms are working.
Game modes
Sprocket only allows you to play in single player mode, at least in early access (see Early Access section).
Technical aspects
Like many indie games, Sprocket was developed using Unity technology. The 3D graphics is decent, but of course the best part is the detailed tank models.
Game mode: single player
Expectations: 10 / 10 based on 4 votes.
Age restrictions Sprocket: 12+
Sprocket System requirements
Minimum:
Dual Core 3.0 GHz
4 GB RAM
graphic card 2 GB GeForce GTX 660 or better
3 GB HDD
Windows 7/8/10 64-bit
Recommended:
Quad Core 3.0 GHz
8 GB RAM
graphic card 4 GB GeForce GTX 970 / Radeon R9 290X or better
4 GB HDD
Windows 7/8/10 64-bit