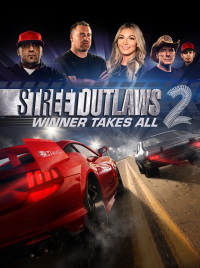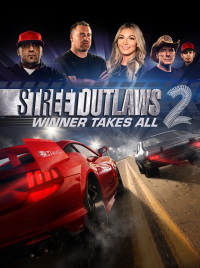 Street Outlaws 2: Winner Takes All
The second part of a series of racing games based on the license of the Street Outlaws TV show. In Street Outlaws 2: Winner Takes All we sit behind the wheel of more than 30 cars and take part in spectacular races.
Street Outlaws 2: Winner Takes All is the second installment of the racing game series launched in 2019, based on the license of the show Street Outlaws, broadcast on the Discovery channel. The game was developed by the authors of the original, the Team6 Game Studios team, and its release was handled by GameMill Entertainment.
Mechanics
In Street Outlaws 2: Winner Takes All we take part in spectacular car races. The authors gave us 26 cars for drag racing, which is parallel racing over a distance of one-quarter mile, and 5 additional cars created for other challenges. We fight for victory in 36 different locations, among which we can find both street courses and professional racing tracks.
As every car tuning enthusiast knows, if we want to win, we have to accept the necessity of looking under the hood of our vehicle, as well as pay some attention to its aesthetic qualities. An extensive system of mechanical tuning was implemented in the game. Apart from that, we have over 250 parts, access to which we unlock as we progress - from rims, tinted glass and colored smoke coming out from under our tires during the "burning rubber", to parachutes making it easier to brake after crossing the finish line.
Besides, the game allows us to modify our garage and customize it according to our individual preferences. You should also pay some attention to your team, whose ranks are filled with characters known from the TV original, such as Ryan Martin, Big Chief, Lizzy, Farmtruck or AZN.
Game modes
Street Outlaws 2: Winner Takes All can be played solo or in asynchronous multiplayer mode.
Technical aspects
Street Outlaws 2: Winner Takes All runs on Unreal Engine 4 technology. Graphics presents a much higher level than in the original. Among other things, the models of cars and the detail of the surroundings have been improved, as well as the lighting.
Game mode: single player
Age restrictions Street Outlaws 2: Winner Takes All: 12+