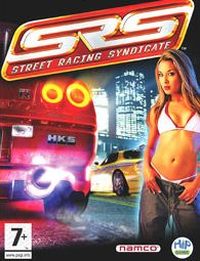 Street Racing Syndicate
"Street Racing Syndicate" is another product referring to the subject of illegal car racing, which most often takes place at night. Originally, it was to be released by 3DO, but after its collapse, it was taken over by Namco, an expert in the field.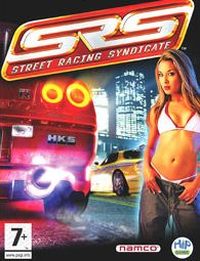 Game mode: single / multiplayer
Multiplayer mode: local network / Internet
Trick out over 40 authentic licensed cars with parts from over 15 real-world manufacturers, then turn your customized ride loose on the streets of 3 cities across the USA. Lay it all on the line - your wallet, your woman, your pride and your wheels. For the first time ever, throw down with opponents around the world via online pink slip races. With masses of perfectly tuned, nitrous-stoked horses under the hood, the only thing between you and victory is the distance from the pedal to the floor.
- Street Racing Syndicate™ is one of the most realistic street racers ever to grace PC. Modify over 40 authentic licensed cars - including the signature Nissan Skyline - with aftermarket parts from over 15 licensed manufacturers. Cherry your ride with a variety of real-world decals and graphic upgrades.
- Burn the competition to win cash, street cred or better yet, your opponent's wheels. Earn the affections of 18 real-life models from the world of import racing.
- Blow a turn or bump a fellow racer and incur damage in real time. Pay for repairs with your hard earned cash.
- Mix it up across Los Angeles , Philadelphia and Miami in both closed-circuit and perilous open-city races. Know your side streets and prepare to shake the cops at any moment.
- Up the ante even more by competing in online pink slip races, a first for street racing titles.
PEGI Rating
System requirements
Sony PlayStation 2
Uses: memory card
Microsoft Xbox
Uses: Xbox Live
Nintendo GameCube
Uses: memory card
Game Boy Advance
Uses: link-cable + additionally (GBA): link-cable