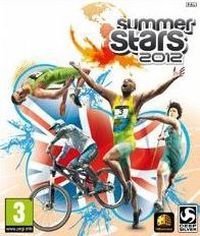 Summer Stars 2012
Summer Stars 2012 is a sports game prepared by 49Games studio, offering players the opportunity to test themselves in several disciplines of the summer Olympic Games - from athletic competitions, through mountain biking, and jumping to the water.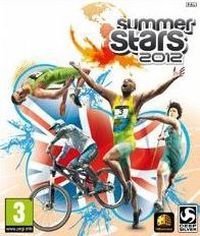 Game mode: single / multiplayer
Multiplayer mode: split screen, players: 1-4
Summer Stars 2012, released on Wii, X360 and PS3, was developed by 49Games studio.
The German 49Games studio specializes in the production of sports games, which are often released on the occasion of major events such as the Olympic Games or World Cup. Despite the relatively cold reception of Winter Stars by reviewers and players, the creators of Summer Stars 2012 remained true to the convention. However, they changed the season to summer and introduced new solutions in the gameplay mechanics.
Mechanics
Players can participate in over 18 competitions and challenges, including triple jump, sprint, fencing, mountain biking, and diving. Individual competitions take place in highly diversified locations, scattered all over the world. Although the game is not officially licensed for the London Summer Games, some competitions are played on carefully reproduced Olympic facilities.
The gameplay in Summer Stars 2012 has a purely arcade character. Players can control their characters' actions using traditional gamepads or innovative motion controllers - Kinect, PlayStation Move and Wii Remote (for Xbox 360, PlayStation 3 and Nintendo Wii respectively). In the latter case, it is also possible to determine the maximum level of physical effort put into the game.
Game modes
The creators of Summer Stars 2012 included several game modes. In career mode, players have the opportunity to go a long way from ambitious newcomers to medal-winning sports champions. Multiplayer allows up to four people to compete on a split-screen.
Technical aspects
Summer Stars 2012 is characterized by an attractive audio-visual setting. Models and movement animations of the players have been prepared with great attention to detail, and the locations maintained in vivid colors bring to mind the real sports arenas. The whole is complemented by the dynamic camera work, which allows you to follow the competition in the style of TV transmission.
Age Rating
age requirements: everyone
System requirements