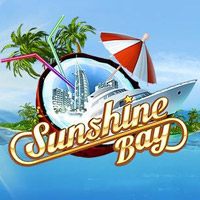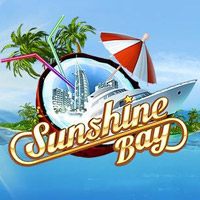 Sunshine Bay
An economic social game, which is a kind of continuation of Airport City duo Road 404 and Game Insight. This time the action takes us to a small seaside town, where our task will be to expand the marina and transform the title bay into an attractive tourist resort.
Strategy | Economic | play for free | Facebook | MMO | social networking
Sunshine Bay, released on AND, browsers and iOS, is an economic game with a social aspect, in which our task is to develop a seaside town into a real tourist resort. The game is the work of the duo Road 404 and Game Insight, authors of Airport City and can be treated as its continuation.
Mechanics
The mechanics of Sunshine Bay are based on the same idea used in the aforementioned Airport City. The action takes us to a small seaside town, where initially we have only a simple pier and standard models of boats. The goal of the game is to expand the port's infrastructure and turn a modest marina into a port. Our main sources of income are successive cruises to different parts of the world - however, we must ensure that we have sufficient fuel reserves and enough passengers willing to travel. As the game progresses, we will unlock access to more buildings, state-of-the-art boats and more exotic excursion destinations. We also have to invest in the development of the whole town, which thanks to attractive shops, hotels and recreation centers can become a real resort and will attract more and more tourists.
Technical aspects
As in the previous Road 404 production, Sunshine Bay is characterized by a good sense of humor and is focused on completing tasks, which will give us valuable experience points and money. Our yachts can also bring many different items, grouped into special collections, the activation of which will allow you to gain bonuses useful in the game. Sunshine Bay uses a free-to-play model with microtransactions, which allows us to avoid many genre-specific restrictions. We can invite friends to play, and taking their boats to our port and resorts provides us with an additional source of income.
Last updated on 09 December 2014
Game mode: single / multiplayer Multiplayer mode: Internet
App size:
Age restrictions Sunshine Bay: Good for all ages.