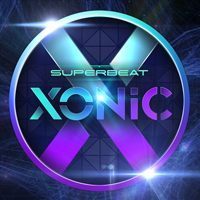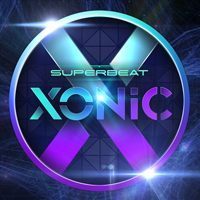 Superbeat: Xonic
A light-hearted music game, released exclusively for PlayStation Vita. The developers responsible for Superbeat: Xonic are known for DJMax, a popular music game series, and have changed the studio name to Nurijoy in 2014.
Superbeat: Xonic
Release Date
Superbeat: Xonic is a classic, intensive arcade music-rhythmic game. The title was created by Nurijoy's veterans of the genre, who had previously worked for the now non-existent Korean Pentavision, for many years creating new versions of the popular DJMax series. The creators started operating under a new name in 2014, working on games for arcade salons. Superbeat: Xonic is their console debut. The production originally went to PlayStation Vita, then it saw several ports (not significantly different from the original version).
Mechanics
The gameplay model is based on Nurijoy's earlier production of Beatcraft Cyclon, which was popular in Asian arcade salons. The title uses a touch screen (PlayStation Vita, Nintendo Switch) or a standard controller to control it. Starting the game we choose one of the several modes of play, as well as the corresponding music pieces. During the game, the buttons move from the center of the screen, which we have to touch when they are in special fields on the right and left edge of the screen. Depending on the colours and shapes of the buttons, some of them are also held down or moved in the marked direction.
The creators have introduced several levels of difficulty, a complex point system, in which the combo is important, as well as the speed, dexterity and accuracy of players. For each successful and successful song we receive experience points. By promoting our profile we unlock additional bonuses that change e.g. the course of the game and make it easier to play. The game has an international ranking of the best players, thanks to which we can compare our achievements with people from all over the world.
Technical issues
The game offers dozens of music pieces created by Korean, Japanese and western performers and DJs. We are dealing here with typical pop, as well as various genres of widely understood electronics and rock. Unlike the DJMax series, during gameplay, there are no video clips or video clips for each song on the screen.
Please let us know if you have any comments or suggestions regarding this description.
Game mode: single player
PEGI rating Superbeat: Xonic