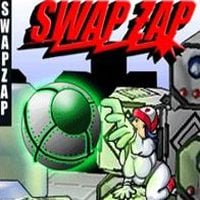 Swap Zap!
Swap Zap! is a puzzle game created by the Playgroundsquad development team and made available as part of PlayStation Minis. Players are supposed to help the main heroine - a cosmic driver named Pam - get out of the alien planet.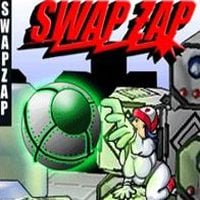 Swap your way to victory in outer space.
Features:
Play as Pam, trapped in the cargo container of a huge space truck, and collect all of the power cores in each level to jump-start your ship and escape.
Switch places with objects by shooting them with your Swap Zapper, dodge falling crates and avoid evil enemies.
Use your Swap Zapper to solve 60 challenging and fast-paced levels filled with imaginative obstacles and enemies.
PEGI Rating
System requirements
PlayStation Portable
Uses: Playstation Network + additionally (PSP): minis
Sony PlayStation 3
Uses: Playstation Network + additionally (PS3): minis