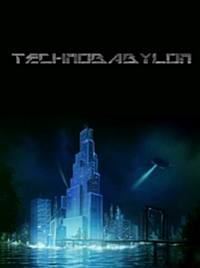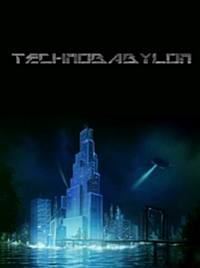 Technobabylon
An oldschool adventure game in a cyberpunk setting. Technobabylon is an expanded version of a free episodic adventure game from Technocrat. This version was developed by the indie studio Wadjet Eye Games, which has previously created such titles as Primordia and Gemini Rue.
Adventure | cyberpunk | science fiction | point-and-click | 2D | indie games
Technobabylon PC and iOS is an old-school point-and-click cyberpunk game developed by Wadjet Eye Games, a company that specializes in creating and publishing classic adventure games in the style of 1990s. The developer and publisher worked on such titles as Primordia, Gemini Rue, Resonance, or the Blackwell series. This producer is known for not shunning at serious themes and negative endings. Technobabylon is built upon another game by indie studio Technocrat, which was a free, episodic production. The first chapter launched in 2010, but only three out of planned eight episodes saw daylight. The collaboration between Technocrat and Wadjet Eye resulted in giving the game brand new graphics, professional voiceover, and tweaks both in terms of story and the technical side.
Plot
Technobabylon PC and iOS is set in the year 2087 in a dystopian metropolis of the future. Genetic engineering and technological modifications are a daily bread. An addiction to Trance – a virtual reality drug that impairs the need of contact with other people – spreads widely, while all the administration is handled by an Artificial Intelligence called the Central. At the same time, the order is kept by a brutal, well-armed organization known as CEL, whose role is that of the police, army, and a research institute.
In the game you play as three protagonists. Doctor Charlie Regis is a genetician and a CEL investigator. The man is being blackmailed by unknown persons, some of which are tied to the death of his wife and unborn children over 20 years earlier. Latha Sesame is a womand addicted to Trance and suffering from agoraphobia, i.e. fear of open spaces. After a failed assassination attempt on her life, she takes an effort to break free from her addiction and find some answers in the real world. The third protagonist is Max Lao, a tech savvy caseworker, whose loyalty is put to the test when she receives an order to arrest her life partner. Although the stories of these characters seem unrelated, the common thread of a huge political conspiracy, which threatens not only their lives, but also the entire world they know, binds them.
Mechanics
Technobabylon PC and iOS is a classic representative of the point-and-click adventure genre. Most of the time you explore locations, talk to NPCs, collect items and solve puzzles.
Technical aspects
While you explore the game's world you move through pixel art, 2D screens. The graphics are held in retro cyberpunk stylistics, thanks to which it looks somewhat like a 1990s adventure game, only with smoother animations. The visuals are designed by Ben Chandler, who previously worked on the Blackwell series.
Misc.
The creators of Technobabylon PC and iOS let their community of fans participate in the game's development by using their voices for recorded voice messages.
Last updated on 04 January 2021
Game mode: single player
App size:
User score: 7,7 / 10 based on 197 votes.
Age restrictions Technobabylon: 12+
Technobabylon System requirements
Minimum:
Pentium 4 1.6 GHz
64 MB RAM
graphic card 128 MB GeForce 5900 or better
3 GB HDD
Windows ME/XP/Vista/7/8
Recommended:
Pentium 4 1.6 GHz
64 MB RAM
graphic card 128 MB GeForce 5900 or better
3 GB HDD
Windows ME/XP/Vista/7/8