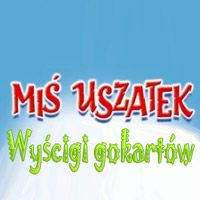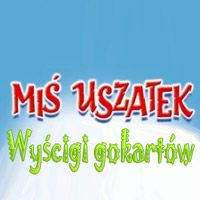 Teddy Floppy Ear: The Race
Arcade racing game with heroes of the cult series of television fairy tales in the leading roles. Uszatek and his friends take part in exciting rallies on the picturesque animal routes.
Racing | TPP | animated TV series | Kart Racing | fables | Polish
Teddy Floppy Ear: The Race, released on PC, iOS and AND, was developed by Forever Entertainment development studio as a response to the popularity of such games as Mario Kart or ModNation Racers. The creators decided to use characters from the cult animation.
Plot
The action of Teddy Floppy Ear: The Race takes players to Animalville, whose inhabitants are excited about the struggle of the go-kart league. Uszatek and his friends decide to take part in the competition and win a grand cup.
Mechanics
Teddy Floppy Ear: The Race features five tracks each of them having a day and night variant. The player can drive 10 different go-karts. In addition, cars can be tuned to modify the look and performance. The driving model is arcade, and the player can use a variety of power-ups.
Game modes
Teddy Floppy Ear: The Race offers five game modes. In addition to the option of competing with artificial intelligence, there is also the possibility of racing with a maximum of five players.
Game mode: single / multiplayer Multiplayer mode: Internet Player counter: 1-5
Age restrictions Teddy Floppy Ear: The Race: Good for all ages.