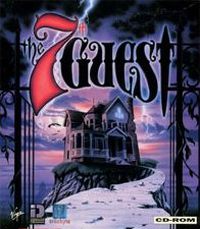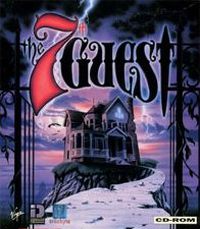 The 7th Guest
The 7th Guest is a point & click adventure game created by the American studio Trilobyte. The player directs the actions of the hero, who goes to the estate of the mysterious Henry Stauf, the inventor of gloomy toys. The game was one of the first to be released on CDs.
The 7th Guest is the famous adventure game from the American studio Trilobyte, published in 1993. Due to its volume, the game was released on a CD and became one of the first products in history to receive this honour. Today, it is widely believed that the huge interest in this title has contributed greatly to the popularization of CD drives among PC users.
The 7th Guest focuses on the character of Henry Stauf, a homeless thief, who did not hesitate to attack defenseless people with a knife in his hand, one day was inspired by a mysterious vision in his dream. Having trusted the prophecy, Stauf designed extremely beautiful dolls, which began to gain huge popularity and quickly became a hen laying golden eggs. The creator of the wonderful toy got rich and changed his life as if by magic. Unfortunately, this idyll did not last long. The children who received the puppets started to suffer from an attack of a strange disease and nobody was able to help them. After this event Stauf abandoned manufacturing of toys, hid in his property and did not give a sign of life for a long time.
The action begins when the player, as the main character, unexpectedly ends up in Stauf's headquarters. The mysterious visitor does not remember who he is, does not know why he found himself in the property and has no idea what is going on. Further fragments of a gloomy story are discovered during the exploration of the huge residence and solving puzzles prepared by the host of the house. The latter are characterised by varying levels of difficulty. If our character is not able to cope with the task, he can go to the library and get the necessary tips.
In The 7th Guest The 7th Guest the player observes the action from first-person perspective and wanders between locations by clicking the mouse in the appropriate places on the screen, which resembles other representatives of the genre, for example the Myst series. Moving around the huge house is facilitated by a map, which clearly presents the layout of all rooms. The plot of the game is told through numerous film interludes, which reward the player's progress.
Game mode: single player
User score: 8,2 / 10 based on 60 votes.
Pre-release expectations: 4.7 / 10 based on 91 votes.
Age restrictions The 7th Guest: 16+