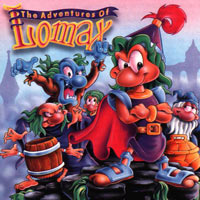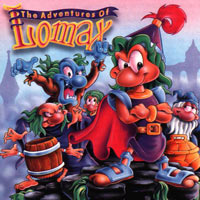 The Adventures of Lomax
A two-dimensional platform game set in the fairy-tale universe of Lemming, in which the title character has to face a bad magician and save his fellows.
Arcade | platform | fables | 2.5 D
Prepared by Psygnosis platform game, which is a spin-off series of Lemmings. The whole production is kept in a fairy-tale, humorous style and dedicated to younger game fans.
Plot
Dark sorcerer Evil Edek visits the fairy-tale land of Leminglandia and transforms its inhabitants into monsters. Peaceful and defenceless beings are unable to defend themselves. They can only be saved by an accidental hero and boastful, who in reality lacks courage, Lomax. Equipped with a magical helmet and a number of unusual skills, he sets off on an expedition aimed at liberating friends and freeing the family home from the tyranny of the magician.
Mechanics
Lomax is a typical representative of the platformer genre, in which the main character moves left or right, eliminates enemies he encounters on the way and can cope with obstacles such as chasms and traps. In the fight against lemmings turned into zombies, gunslingers or aliens, heros uses his special attack, during which he quickly rotates around his axis. The element that adds some variety to the fun are the special abilities of Lomax, which is available in a limited number on individual maps. Thanks to them he can, for example, put up platforms and overcome larger gaps. Individual hero talents were borrowed from the game Lemmings. On each of the twelve prepared charts the authors have hidden gold coins, which after collecting in an appropriate number give Lomax another life.
Technical issues
Lomax is a 2.5D platformer, which is distinguished by nice drawn backgrounds. The whole binding is stylized on animated films. The main character was voiced by Kath Sout, who has been dubbing game characters since 1993 and took part in such projects as Fallout, Kingdom Hearts or Brutal Legend.
Game mode: single player
Media type: 1CD
User score: 8,3 / 10 based on 491 votes.
Age restrictions The Adventures of Lomax: Good for all ages.
The Adventures of Lomax System requirements
Recommended:
Pentium 100MHz
16MB RAM