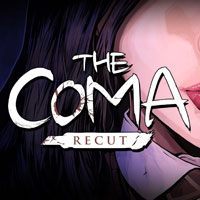 The Coma: Recut
A refreshed version of a successful survival horror that came out in 2015. The Coma: Recut is set in the Sehwa high-school in South Korea. Youngho, the main protagonist, having spent the entire night studying, falls asleep during an exam.
Adventure | survival horror | horror | 2D | indie games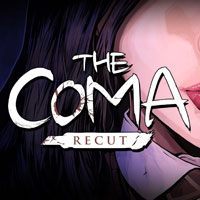 The Coma: Recut for PC, SWITCH and etc. is a refreshed version of a well-received adventure game in the form of a survival horror, which debuted on PCs back in 2015. Contrary to the original edition, The Coma: Recut came out for PCs, as well as for the PlayStation 4 and Xbox One consoles, developed by the independent, Devespresso Games.
Plot
The player is taken to South Korea, and precisely, to the Sehwa high-school. The player meets the protagonist – Youngho, when he falls asleep during his CSAT exam, having spent his entire last night studying. Once awake, the protagonist realizes it is already night outside and he is alone in the class. What is worse, it soon also turns out that the school is dominated by monsters and an insane killer is roaming its hallways. Youngho has no other choice but to take up the difficult fight for survival and try to leave the place before something very bad happens to him.
Mechanics
The Coma: Recut for PC, SWITCH and etc. borrows a lot from other games of this kind. Exploring the school buildings constitutes the core part of the experience. The school comprises three extensive structures, where the player encounters a lot of the aformentioned creatures, but also traps and other threats. The protagonist gathers useful parts of equipment throughout the adventure and stores them in a small backpack – such items include mainly the flashlight (the most important thing), maps, notes and tips that get them acquainted with stories of teachers and other students. From time to time, the protagonist has to cooperate with other victims of these harsh circumstances, for example, while solving more or less complicated puzzles.
Because Youngho is unarmed, he has to avoid direct confrontation with enemies in order to survive (this can be achieved through listening to the sounds generated by footsteps), and remain hidden through sticking to darkness or hiding in large cabinets. When it is necessary, the protagonist has to sneak behind the enemies' backs or run when he gets spotted. Getting caught by the adversaries will at least take away a few points of Youngho's life energy. Replenishing health points requires the player to be in possession of special items designed specifically for healing.
Technical aspects
Compared with the original version, The Coma: Recut for PC, SWITCH and etc. brings mainly improved visuals. More detailed textures are accompanied by new character animations. The game's soundtrack constitutes an important factor in creating the gloomy atmosphere present.
System requirements
Minimum:
Intel Core 2 Duo 2.4 GHz
2 GB RAM
graphic card 512 MB GeForce 8800 or better
1 GB HDD
Windows XP
Recommended:
Intel Core 2 Duo 2.6 GHz
4 GB RAM
graphic card 1 GB GeForce GTX 460 or better
1 GB HDD
Windows 10