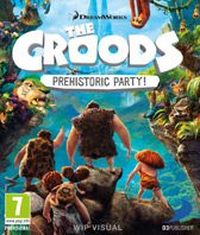 The Croods: Prehistoric Party!
The Croods: Prehistoric Party! is a compilation of logical-skillful mini-games inspired by the animated film "Krudowie". (2013). The production was created for a multiplayer game in which up to four players can take part.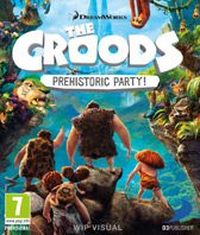 The Croods: Prehistoric Party! features the lovable Croods family - Grug, Ugga, Eep, Thunk, Sandy, Gran and Guy - on a hilarious adventure through 30 unique and addictive party-style mini-games. Explore spectacular landscapes in an incredible new world filled with never-before-seen creatures as you battle your friends and family in this awesome adventure with up to four-player multiplayer for Nintendo's Wii U and Wii system (single player for handhelds).
The Croods: Prehistoric Party! is a party game mash-up at its finest, featuring the world's first family on their first ever road trip. Players will get to discover dazzling new worlds from a previously undiscovered era that is filled with breath-taking prehistoric environments and fantastic creatures that provides a thrilling experience for players of all ages.
Similar games:
PEGI Rating