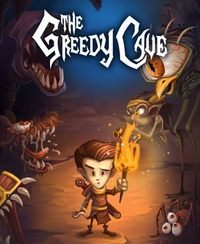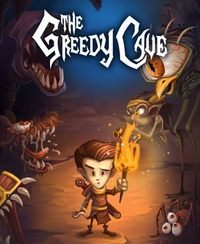 The Greedy Cave
A roguelike RPG created by Avalon Games, a developer popular for the mobile arcade game Crazy Fingers. The Greedy Cave is free-to-play with optional microtransactions.
RPG | play for free | roguelike | tactical
The Greedy Cave, released on AND and iOS, is a roguelike RPG produced by Avalon Games, known for Crazy Fingers. The title was released in a free-to-play model with optional microtransactions.
Plot
In The Greedy Cave, the player takes on the role of a daredevil who comes to the Iblis kingdom intending to explore the legendary dungeons and caves. There is a rumor that the endless corridors are full of priceless treasures. The problem is that beasts and raiders are lurking around every corner. As if that wasn't enough, the complex is surrounded by a mysterious, magical aura. Rumour has it that deep underground there are portals to alternate dimensions....
Mechanics
The Greedy Cave is a typical roguelike. The fun comes down to exploring procedurally generated dungeons, fighting battles with hundreds of enemies, including powerful bosses, and completing various quests. The gameplay is driven by the character progression system - as we succeed, we gain access to better equipment, learn new skills and grow in strength. The secrets hidden within the dungeons are also a good reason to make progress.
Technical aspects
The Greedy Cave for AND and iOS has 2D graphics whose style is inspired by Don't Starve. The paper world, characterized by subdued colors is very atmospheric, which is largely due to various film filters. The character designs, especially the monsters', are another great advantage of this title.
Game mode: single player
App size:
Age restrictions The Greedy Cave: Good for all ages.