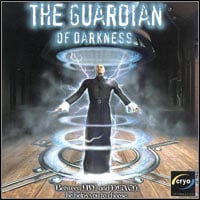 The Guardian of Darkness
PC
A product that combines elements of an action game, RPG and adventure game. We play the role of an exorcist monk, dealing with investigative cases of a paranormal nature.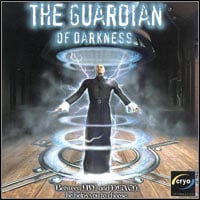 game language: English
game release date for PC:
20June1999
The Guardian of Darkness is a product that combines the features of an action game, an RPG and a puzzling adventure. The main character of the title is a man named Ekna. The protagonist of The Guardian of Darkness is an exorcist monk, assigned to solve paranormal investigations. Ekna performs tasks commissioned by a secret organization called The Gate, which deals with the dangers that threaten the world. The game is characterized by high linearity of the game, because only one path always leads to the goal.
Ekna uses a rich set of spells to defeat enemies and monsters she encounters, including about thirty actions. The spells were divided into two groups. The first one allows the main character to take the form of a medium. In this case Ekna can enter into trance, join exorcism or ask for help of friendly souls. The second group consists of offensive spells. The attacking main character of the creature is eliminated using lightning, energy balls and even sucks out the life-giving force.
Initially, the main character has only a few simplest actions. Subsequent spells are passed on to Eknie by a more experienced orderkeeper, William Burst. In the course of the game, this character also gives many valuable tips, including the type of action that would be most useful in a given situation. Ekna, apart from defeating monsters, is also engaged in a detailed exploration of the area. Collecting keys allows you to unlock access to other rooms, as well as the use of the devices you encounter. Some puzzles also require the use of specific skills.
The whole takes place in a three-dimensional environment, and the main character is observed from a third person perspective. The greatest emphasis was put on animation of the main character's behaviour. However, it is also worth mentioning the large variety of locations visited. The controlled character visits the haunted museum in Boston. In total, there are ten missions to complete.
Please let us know if you have any comments or suggestions regarding this description.
Age Rating
age requirements: 16+
System requirements
PC / Windows
Recommended: Pentium II 400MHz, 64MB RAM, graphic card 16MB, Windows 95/98