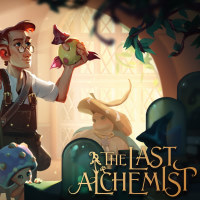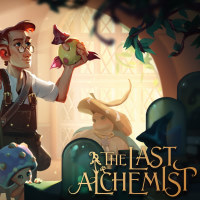 The Last Alchemist
PC
TPP adventure game with simulation elements, in which we play the role of a young alchemist. In The Last Alchemist we conduct experiments and discover the properties of more reagents, gradually increasing our knowledge and abilities.
Simulation | TPP | Polish | indie games | alternative history | XVII century
The Last Alchemist

Release Date PC

2024
developer: Vile Monarch publisher: Marvelous Interactive

game language: English
The Last Alchemist is an adventure game with sim elements, in which we play the role of a novice alchemist. It was developed by the Polish studio Vile Monarch - known for such projects as the Oh...Sir! series or the Weedcraft Inc and Growing Up games.
Plot
The Last Alchemist takes us on a journey to a fantasy version of 17th century Europe. The Inquisition, which is gradually gaining more and more power, has labeled alchemy a heresy and punishes anyone who tries to explore its secrets. It so unfortunate that the main character of the game is a young adept of this forbidden art. After the death of his master, the protagonist took over the Imperial Star Observatory and intends to continue his studies, against a whole world full of prejudice. Our head in this to make him succeed.
Game mechanics
In The Last Alchemist, we observe the action from a third-person perspective (TPP). Our command center is the laboratory, where we conduct more experiments and gradually develop our alchemical knowledge. For research we need reagents; we acquire them during our travels around the world or produce them on our own, for example, by mixing acquired substances. At the same time, it is worth remembering that for more complicated research we need both specialized equipment and large amounts of energy.
During testing, one should be on guard, as an accident here is not difficult. Nevertheless, the game is worth the candle, because in this way the hero can increase his abilities and, for example, start running faster or make higher and further jumps. New abilities allow him to reach previously inaccessible places, and thus gain access to new reagents. As we progress, we gradually add to our encyclopedia, so that over time our knowledge (and therefore our experiments) becomes more and more organized.
Of course, our protégé is not alone in the big world, so during his expeditions he meets a variety of personalities, like travelers, with whom he can ally himself. What's more, even in the laboratory he is not doomed to loneliness, as he shares it with Agari - mushroom creatures who help him with his research and create various improvements. Nevertheless, in order for them to be of service to him, the protagonist must first earn their trust.
Technical aspects
The Last Alchemist features colorful, cartoonish graphics made in a slightly caricatured style.
Last updated on 29 August 2022
Game mode: single player
Age restrictions The Last Alchemist: 12+