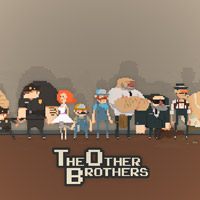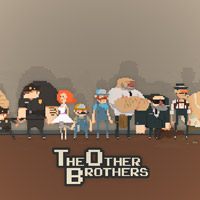 The Other Brothers
An independent platform game referring to old-school productions in the style of Mario. The title is characterized by hand-drawn graphic design, which was created in a popular, pixeled style.
Arcade | platform | 2D | indie games
The Other Brothers, released on iOS and PC, is the second, after Physynth, production of independent studio Simian Squared.
Plot
The game tells the story of Joe and Jim, brothers whose friend was kidnapped by the Mafia. The heroes set off to find the missing woman.
In a sense, the developers of The Other Brothers made fun of games starring Mario. One of the heroes is tall and lean, the other is short and thick. They both have a mustache, wear caps and are incredibly similar to Maria and Luigi - Nintendo's icons. The mechanics of the game also refer to these cult titles.
Mechanics
The gameplay in The Other Brothers is purely arcade. Most of the gameplay is about completing levels that require continuous jumping on the platforms, and are sometimes varied by sections where you swim or run away from the rising level of molten metal. The combat is about jumping on your opponents' heads, just like in the classic Nintendo platformer. In addition, from time to time, we get access to various weapons. We can, e.g. throw bones.
Opponents are divided into many different types. For the majority of the campaign, we are dealing with ordinary and weak individuals. Sometimes, however, we encounter stronger types of enemies that require more attention and dexterity. The whole is complemented by battles with big bosses, which have huge firepower, but attack in a repetitive way. To defeat them, you have to learn their attacks and react accordingly. What is interesting, we will fight not only against the representatives of the mafia but also against the police. The heroes in their quest to save their friend damaged public properties.
Technical aspects
The graphics in The Other Brothers is kept in an old-school style. The action is observed from a side perspective. The characters and the environment are made out of pixels. This adds charm and a certain amount of uniqueness to the game.
Game mode: single player
App size:
Age restrictions The Other Brothers: 12+