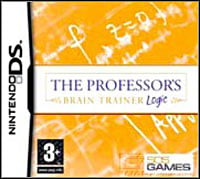 The Professor's Brain Trainer: Memory
NDS
The Professor's Brain Trainer: Memory is another logical game, created on the wave of popularity of Brain Age: Train Your Brain in Minutes a Day. So again we are dealing with a product intended for the title brain exercise.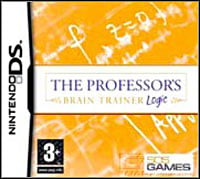 game release date for NDS:
16November2006
Give your brain a workout with the help of The Professor, using the dual screens to answer a series of puzzles and challenges.
Developed in collaboration with Dr. Makato Shichida, professor at the University of Newport, The Professor's Brain Trainer: Memory allows you to test your memory, visual association and concentration within a series of fun interactive games.
Who says learning isn't fun!
FEATURES:
- Test your memory, visual association and concentration
- A fun game that boosts your brain power
- Dr Makato's input makes the games educational and highly addictive
- 5 levels to complete
- Part of a series of games - see The Professor's Brain Trainer: Logic
PEGI Rating