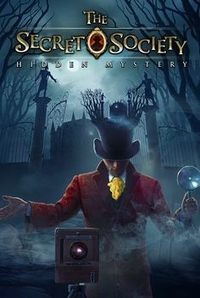 The Secret Society: Hidden Mystery
A casual adventure game of the hidden object genre. In the game we follow in the footsteps of a lost uncle who belonged to a secret association known as the Order of Explorers, bringing together people who can travel among the worlds.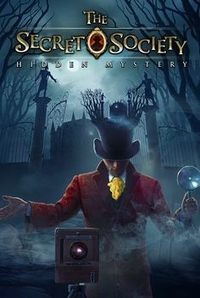 The Society: Hidden Mystery is a classic representative of the hidden objects adventure genre. The game was developed by MyTona studio and published G5 Entertainment - it reached, among others, users of Facebook, tablets and PC with Windows 8 as well as the popular mobile platforms (iOS/Android).
Plot
The plot of The Society: Hidden Mystery revolves around a secret association called the Order of Explorers, bringing together people who can travel between worlds. Our uncle Richard, who disappeared in mysterious circumstances some time ago, also was part of the Order. We quickly realize that thanks to our skills and family ties, we are an ideal candidate for a new member of the Order, who can protect its sacred artifact and stop the threatening forces and, above all, find the missing uncle.
Mechanics
The mechanics are typical for a HOPA title, and our task is to visit other locations in search of hidden objects, including those that are particularly important for the further development of the plot. The creators tried to add some variety to the classic gameplay, so apart from the typical scenes with hidden objects, we will also find other types of puzzles such as riddles, or those typical for the "match 3" genre. Solving puzzles gives us a certain amount of coins and experience points. As we progress, we unlock new locations.
Technical aspects
The graphics in The Secret Society are maintained in the style typical for this genre - static, but pleasing to the eye. The game is available in a free-to-play model, in which the time spent with the game is limited by the amount of relatively fast depleting energy. Using the microtransactions system, we can, however, replenish energy reserves and unlock inaccessible locations faster.
Age Rating
age requirements: everyone
System requirements
Minimum: 1 GB HDD, Windows 8