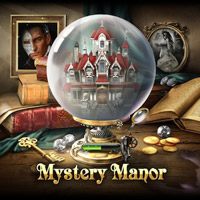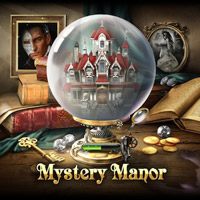 Mystery Manor
Casual puzzle game for lovers of finding hidden objects. We travel through a mysterious residence in search of specific objects and trophies. As time passes, we unblock new rooms and discover the secrets hidden inside them.
Puzzle | hidden objects | casual | play for free | Facebook
Mystery Manor is a casual hidden object game created for social network sites (Facebook, VKontakte, Orkut, Draugie). Later, the game was also released on popular mobile platforms (iOS and Android). The game was developed by Game Insight.
Plot
At the beginning of the game, we go to a mysterious property hiding many secrets. During the adventure, consisting mainly of finding hidden objects, we meet a number of characters, gain experience points, collect trophies and unlock new rooms. The main game screen is a map of the titular manor. Here, we can choose which rooms we want to visit, learn about the available tasks and review our collection of special trophies or tools that can help us solve puzzles. We learn everything about the gameplay from the tutorial.
Mechanics
A key element of the game is to visit individual rooms and find specific objects within the time limit. Sometimes, we see the names of objects we are supposed to find but there are also situations where we only see their outlines. Some levels are in the dark and the only thing that can illuminate them is a relatively small beam of our flashlight. By completing these tasks, we receive experience points as well as various objects facilitating the game. They can, for example, indicate the location of a specific object, stop the time, or increase the beam of light generated by the flashlight.
Technical aspects
As for the visuals, Mystery Manor looks similar level to the majority of the hidden object productions. We spend the majority of time observing static boards filled to the brim with numerous objects. The game has social options, which allow you to exchange gifts with your friends. The title is based on the classic free-to-play business model, which means that we can spend real money on various bonuses or regenerating the energy bar.
Game mode: single / multiplayer Multiplayer mode: Internet
Age restrictions Mystery Manor: Good for all ages.