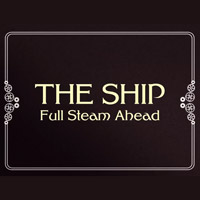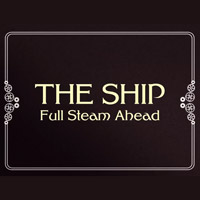 The Ship: Full Steam Ahead
PC
Continuation of the original online game The Ship, in which the game is based on hiding from opponents among NPCs. In the second part of the series the authors moved the action to Victorian England, seasoned with elements of steampunk.
Action | FPP | steampunk | FPS | indie games | shooters | 19th century
The Ship: Full Steam Ahead

Release Date PC

canceled
developer: Blazing Griffin

game language: English
The Ship: Full Steam Ahead is a continuation of the well-received first person online shooter The Ship. The production was created by a new developer - Blazing Griffin studio with several smaller titles. In search of funds to complete the game, the authors used the Kickstarter platform.
In The Ship: Full Steam Ahead we move on to the colonial period in British history to become rival heroes. Victorian realities are seasoned with a pinch of steampunk style. They provide a background for unusual battles - the struggling characters move among the regular "inhabitants" of maps, led by the artificial intelligence. The winner is the person who unnoticeably eliminates the other participants.
Original rules will make The Ship not just a "shooter", but rather tactical "steps". The point is that killing an opponent requires recognizing him and feeling the moment when he can be attacked. It is also important to choose the right "crime tool". Another factor influencing play are the needs described by the characters - they have to eat, rest, or take care of hygiene. Too reckless players may, for example, fall asleep at the wrong moment or, if detected, be imprisoned.
For Full Steam Ahead, the developer has developed a number of new maps, characters, items, weapons and interactive objects that make it easy to hide from opponents' attacks. The essence of the gameplay remains the same as in The Ship - targeting, approaching and eliminating the opponent requires cunning, attention and reflex. The game uses a new graphical engine.
Please let us know if you have any comments or suggestions regarding this description.
Game mode: multiplayer
Expectations: 9.2 / 10 based on 13 votes.
Age restrictions The Ship: Full Steam Ahead: Good for all ages.