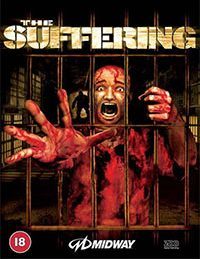 The Suffering
The Suffering is a three-dimensional action game that combines the features of a brutal product called Manhunt and virtual horror movies like the Resident Evil and Silent Hill series. The main character, Torque, is awaiting execution at the Abbott prison (Carnate Island).
Action | TPP | survival horror | horror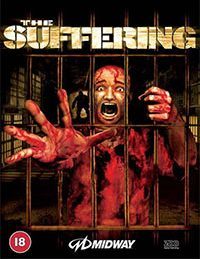 The Suffering is a 3D action game that combines the best elements of Manhunt and such horrors as Resident Evil and Silent Hill.
The protagonist, a man named Torque, awaits a lethal injection in the Abbot prison facility. He was sentenced to death for alleged murder of his own wife and children, but he does not remember any of that. The events that occur while he's imprisoned are even more strange for a horde of monsters (10 sorts of them in total) straight out of worst nightmares attacks. The beasts strike everyone in their sight, so Torque decides to run over the bodies of the defeated foes (nine levels, both in interior and exterior locations). Of course, apart from opponents, he meets a number of friendly characters that shed some light on the secrets of the story and sometimes offer some help.
We kill our enemies with over 10 kinds of weapons (pistol, shotgun, machine gun, dynamite, flamethrower, etc). Moreover, once we have reached an adequate anger level, we may transform the protagonist into a monster (fighting in melee) resembling Mr. Hyde.
The Suffering particularly exposes violence and gore elements, such as a fountain of blood gushing from a decapitated enemy's body. The suggestive atmosphere of horror is constantly being built by the detailed graphics with first- or –third person perspective view as well as spectacular effects like dynamic display blurring or natural lighting play. The soundtrack also presents high quality, amplifying the terrifying mood.
Similar games:
PEGI Rating
System requirements
Recommended: Pentium III 1 GHz, 256 MB RAM, graphic card 32MB, 2 GB HDD