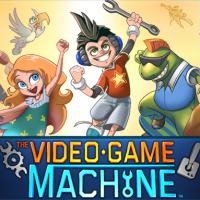 The Video Game Machine
PC
The Video Game Machine is an editor that allows you to create your own 2D games. The production offers a selection of several different genres and gives players the opportunity to design levels, write dialogues and set the rules governing the game.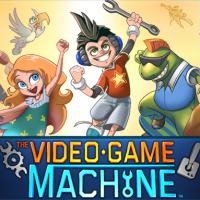 game language: English
game release date for PC:
2020
The Video Game Machine offers players a sandbox environment where they can create their own computer games and then share them with others via the Internet. Stardock Corporation (authors of popular Sins of a Solar Empire and Galactic Civilizations strategies) is responsible for its creation and release.
Mechanics
The Video Game Machine allows you to create your own simple computer games using ready-made elements - such as character or opponent models, objects and location styles - from developers in the Stardock studio. We also have at our disposal a catalogue of ready-made items and heroes, among which we can find knights, unicorns, ninja, cats or... vegetables.
Production allows only the creation of two-dimensional works. Games developed through The Video Game Machine may belong to one of several classic genres, such as adventures, shooters and platformers. Players can design their own levels, write dialogs and define various game rules - we decide how many levels there will be, how enemies will behave and the camera that will follow the player.
We can play the game we create at any time to test some solutions, or just have fun.
Game modes
The Video Game Machine is not a game in the traditional sense of the word, so it does not offer single or multiplayer modes. The creation process takes place on a single computer, but Stardock's studio production also offers limited network functionality that allows you to share your work with others.
Technical aspects
The Video Game Machine has a clear interface, and the games made as part of this production have a two-dimensional graphic design that evokes associations with the titles from the 80s and 90s of the last century. The artistic style is full of expressive colors and is characterized by relative simplicity.
System requirements
PC / Windows
Recommended: Quad Core, 6 GB RAM, graphic card 2 GB GeForce GTX 660 / Radeon R7 360 or better, 2 GB HDD, Windows 7/8.1/10 64-bit
Minimum: Intel Core i3-2350 1.6 GHz, 4 GB RAM, graphic card 1 GB Intel HD 3000 or better, 2 GB HDD, Windows 7/8.1/10 64-bit