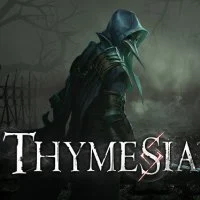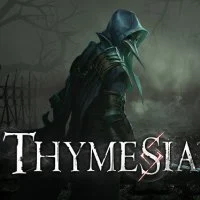 Thymesia
Soulslike action RPG set in the dark world of a fallen kingdom controlled by monsters. Thymesia focuses on demanding battles with enemies and a significant influence of the player's decisions on the course of the story.
RPG | TPP | fantasy | action RPG | soulslike | Find Your Next Game
Thymesia takes the best from soulslike formula and diversifies the gameplay with some of its own, unique solutions. The style of the game is kept in a dark tone reminiscent of Bloodborne, but closer to a medieval/renaissance atmosphere. The game was developed by OverBorder Studio, a small team of developers, for whom this is their debut.
Plot
The story of the game takes place in a fallen kingdom, which for many years built its power on various alchemical powers. When the price of using these solutions came to light, an attempt was made to give them up. The country plunged into chaos and various monsters appeared on its streets.
The main character of the game is Corvus, a mysterious figure wearing clothes that remind us of the Plague Doctors. He is the only one who knows the causes of the catastrophe - unfortunately, he has lost his memory of them. Reaching into his memories, he only comes across more mysteries. In order to understand them, he has to explore successive corners of the kingdom and acquire suitable items that will bring him closer to saving the situation. The number and type of memories found will also determine how Corvus' story will end.
Game mechanics
Thymesia, according to the formula of soulslike games, is based mainly on demanding clashes with various enemies and exploration of available locations. Combat system is bloody and dynamic, and its key element is observation of opponents' actions and skillful dodging or parrying blows. Apart from common enemies filling the map, from time to time we meet powerful bosses with unique abilities and behaviours, which forces us to constantly develop new strategies during clashes. For each defeated powerful enemy we receive diseases - used by Corvus to form special attacks.
The main weapons of our character are a one-handed sword and a dagger. Attacks made with them are very fast, but they have a small range, which forces us to shorten the distance to the enemies. If we want to fight them at a greater distance, we have to reach for Corvus' arsenal of special attacks, related to the diseases he controls. They can take the shape of specific weapons with a considerable range, visualised in the form of a green light. On top of that, we can also take the form of a raven in battle, to throw feathers at enemies like knives or to speed up our movements.
All of the main character's skills - both basic and bioweapon-related - can be improved with experience points. There are no restrictions in developing your own fighting style - you decide what your character will specialize in, which will determine how effective you will be in duels with particular types of enemies.
Technical aspects
For a game developed by a small studio, Thymesia features good quality graphics, drawing attention with its styling, lighting and volumetric effects.
Game mode: single player
User score: 6,9 / 10 based on 15 votes.
Pre-release expectations: 5.9 / 10 based on 14 votes.
PEGI rating Thymesia
Thymesia System requirements
Minimum:
Intel Core i5 / AMD Ryzen 5
8 GB RAM
graphic card 2 GB GeForce GTX 950 / Radeon HD 7970 or better
16 GB HDD
Windows 10 64-bit
Recommended:
Intel Core i7 / AMD Ryzen 7
16 GB RAM
graphic card 6 GB GeForce RTX 2060 / 8 GB Radeon RX 580 or better
16 GB HDD
Windows 10 64-bit