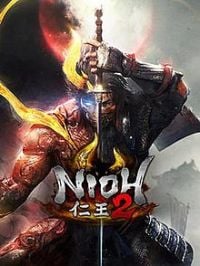 Game mode: single / multiplayer
Multiplayer mode: Internet, players: 1-3
NiOh 2 is the second installment in a series of soulslike games launched in 2017. The authors of the first part of the series, i.e. Team Ninja studio, are responsible for creating this product; we are talking about a team whose portfolio includes such series as Dead or Alive and Ninja Gaiden.
Plot
NiOh 2 takes us on a journey to the alternative version of Japan from the Sengoku period in the XV and XVI century, known from the first part of the cycle. Apart from the wars in which Japan is plunged into, yokai, i.e. demons and monsters taken straight from the mythology of Japan, are a danger. The action of the game was set before the events told in the previous part of the series, and in the course of the game we play as a hero (or heroine) who, as half-human, half-yokai, has to face the invasion of creatures from another world.
Mechanics
In NiOh 2, the developers have expanded the ideas from the earlier part of the cycle, and have introduced some completely new solutions. These include the creation of a character before the actual game, which includes the choice of gender and a wide range of possibilities for modifying the appearance.
Observing the action from the third person perspective (TPP), we deal mainly with fighting the opponents; besides other samurai or minor yokai, powerful bosses stand in our way. Production is characterized by a high difficulty level, which increases significantly when the demons draw us into the Dark Realm - the place where they came from. Although the enemies are more powerful there, the juice is worth the squeeze, as we get much better rewards for defeating them.
We eliminate the enemies by using mainly white weapons; three combat attitudes, known from the first part of the series, return, i.e. high, medium and low, and during the clashes we have to watch carefully the movements of the enemies, use quick evasions and launch instant counterattacks. An important new feature is the ability to turn into a demon, which makes the hero stronger and more resistant to damage.
As we progress, we gain experience points and advance to the next levels, developing the main character's combat skills; in addition, we increase his combat potential by gaining better equipment. In addition, defeated demons leave behind the Soul Cores, which are used to expand the attack set of available yokai characters.
Game modes
NiOh 2 allows you to play both alone and in multiplayer mode for up to three people. In addition, you can get help from companions controlled by artificial intelligence, modelled on the characters of other players.
Technical aspects
NiOh 2 has high-quality three-dimensional graphics. Compared to the first part, the game stands out due to more detailed models of characters and enemies, as well as a more detailed environment.
PEGI Rating
System requirements
Minimum:
Intel Core i5-4460 3.2 GHz
6 GB RAM
graphic card 4 GB GeForce GTX 970 or better
85 GB HDD
Windows 8.1/10 64-bit
Recommended:
Intel Core i7-6700K 4.0 GHz
16 GB RAM
graphic card 6 GB GeForce GTX 1660 Super or better
85 GB HDD
Windows 10 64-bit
Uses:
max 60 fps w 4K
max 120 fps w 1080p