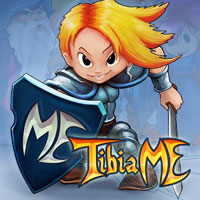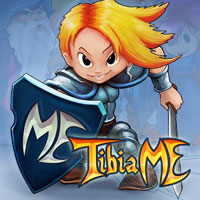 TibiaME
The first MMORPG created for mobile devices. This production offers the opportunity to explore an extensive, two-dimensional world with players playing on many different platforms.
RPG | fantasy | play for free | MMORPG | 2D | top-down | MMO
TibiaME (or Tibia Micro Edition) is a two-dimensional MMORPG inspired by the iconic Tibia and its mobile sequel. The game has a vast, open world and enables us to create many different types of characters. The German company CipSoft, consistently developing the Tibia franchise since 1997, is responsible for the preparation of the title. TibiaME servers have been running continuously since 2003 and this is an achievement recorded in the Guinness Book of Records.
Mechanics
TibiaME is a classic two-dimensional MMORPG. We observe the game world from above, from the so-called top-down perspective. The title enables us to play as a hero and explore the world, perform tasks, interact with other players and fight monsters (during the game we can meet several hundred types of creatures, including powerful bosses). The game contains a lot of content prepared for groups, as well as elements of PvP.
As the game progresses, our character learns new skills (we can wield weapons, magic, etc.) and acquires equipment (thousands of various items - including cosmetic elements), which enables us to cope with increasingly difficult challenges. The collected equipment can also be freely traded with other players.
Game modes
TibiaME features only a online multiplayer mode.
Technical aspects
TibiaME features two-dimensional old-school pixel-art visuals, which evoke associations with classic jRPGs like Chrono Trigger or older installment of the Final Fantasy series. The graphics are very colorful, but not very detailed and currently they are unlikely to impress anyone.
Game mode: massive online multiplayer Multiplayer mode: Internet
Age restrictions TibiaME: Good for all ages.
TibiaME System requirements
Additional information:
Internet connection is required.
Additional information:
Internet connection is required.
Additional information:
Internet connection is required.