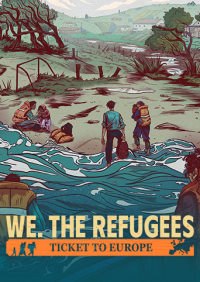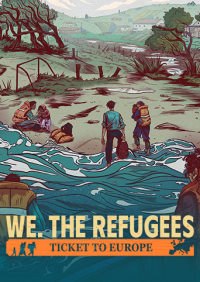 We. The Refugees: Ticket to Europe
Ticket to Europe is a visual novel, in which we play as a novelist writing a book about refugees. Pretending to be one of them, the protagonist attempts to cross the Mediterranean Sea by boat.
Adventure | 2D | visual novel | Polish | indie games | games for impact
Ticket to Europe is a visual novel created by the Polish studio Act Zero. The game revolves around African refugees.
Plot
Ticket to Europe is a story about a young writer, gathering information for his new book dedicated to refugees escaping Africa. To learn the necessary knowledge, he boards a boat across the Mediterranean Sea, pretending to be a refugee himself. The game's plot does its best to emotionally invest the player.
Mechanics
Gameplay-wise, Ticket to Europe is a typical visual novel. Most of the game is reading text, which progresses the story. The player meets various characters, holds conversations and makes decisions, which determine the story's outcome.
Technical aspects
Ticket to Europe's graphics are two-dimensional, with a cartoonish aesthetic.
Other media
In addition to the video game itself, the developers are also responsible for a board game (up to four players) and a comic book. They share the original game's name - Ticket to Europe.
Last updated on 04 May 2023
Game mode: single player
Age restrictions We. The Refugees: Ticket to Europe: 16+
We. The Refugees: Ticket to Europe System requirements
Minimum:
Intel Core 2 Duo 2.0 GHz
2 GB RAM
graphic card Intel HD or better
2 GB HDD
Windows 7