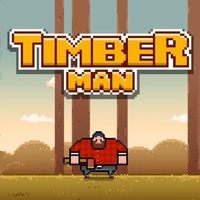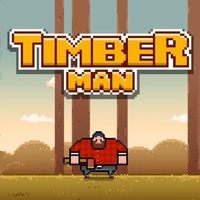 Timberman
Timberman is a simple arcade game developed by our native Digital Melody team. While playing, the player controls a lumberjack cutting off segments of an endless tree, who must avoid contact with branches growing out of the trunk.
Arcade | play for free | 2D | Polish | indie games
Timberman is a simple platformer created by a Polish developer studio Digital Melody. It is based on the free-to-play business model with optional microtransactions.
Story
The game does not have a story. The players assume the role of a lumberjack who has to face the biggest challenge of his career so far – he is to cut the tallest tree in the forest.
Mechanics
The protagonist does his job automatically – every hit with his axe removes a sizable fragment from the trunk and the tree eventually collapses. The problem is that it has numerous branches that need to be avoided. To do so, it is necessary to jump to the other side of the trunk at the right moment. The trivial mechanics do not make the game easy, though. With each passing second, the chopping pace increases and so does the difficulty level. The developers don't expect the player to win, we just keep on playing until we make a mistake and lose. Our goal is to survive for as long as we can, so we can beat not only our own records, but also those set by the rest of the community. Our advances are rewarded with the unlocking of new levels and characters, although they do not change any portion of the gameplay – they are but a simple graphical enrichment.
Game modes
Timberman for mobile devices offers only single player mode. The PC version, released through Steam, was enhanced with the competitive multiplayer via the Internet.
Game mode: single / multiplayer Multiplayer mode: Internet
User score: 6,2 / 10 based on 31 votes.
Age restrictions Timberman: Good for all ages.