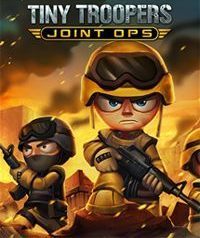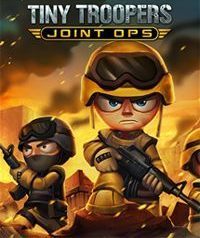 Tiny Troopers: Joint Ops XL
The next installment of Tina Troopers' series of arcade shooters. Players lead teams of soldiers and fight in different corners of the globe, performing missions that usually boil down to sending all enemies to that world.
Tiny Troopers: Joint Ops XL
Release Date
Tiny Troopers: Joint Ops is the next installment of Tiny Troopers arcade shooter series, known mainly to users of mobile devices. This time it's a game combining Tiny Troopers and Tiny Troopers 2: Special Ops. Plunge Interactive studio is responsible for its development.
Mechanics
While playing, we take control of mercenaries, performing various missions in different corners of the world. The gameplay boils down to shooting. Tiny Troopers: Joint Ops resembles the famous Cannon Fodder. Individual missions are played on relatively small maps, where we can use elements of the environment during combat, e.g. hiding behind a nearby building in order to avoid enemy fire. They are divided into different types - from ordinary mercs to fire blazing vehicles.
In order to face them, we not only have to show efficiency and accuracy, but also recruit new men, because during the game we direct not one, but several soldiers at the same time. Among the available characters we have a medic, an elite commando from the Delta Force or a hero with a powerful machine gun.
Game modes
Developers have prepared a story campaign consisting of several dozen missions, as well as a Zombie mode. In it, our goal is to stay alive for as long as possible, which is not easy, as stronger undead are coming from every side.
Other
Depending on the hardware platform, Tiny Troopers: Joint Ops offers various benefits. For example, in the Xbox One version, developers added several new songs to the soundtrack, while purchasing rhe PlayStation version nets us two other versions for free (cross-buy).
Last updated on 12 March 2023
Game mode: single player
PEGI rating Tiny Troopers: Joint Ops XL
Tiny Troopers: Joint Ops System requirements
Minimum:
Intel Core i5 1.4 GHz
4 GB RAM
graphic card Intel HD Graphics 5000 or better
3 GB HDD
Windows 10