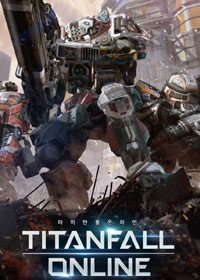 Titanfall Online
PC
Network free-to-play shooter based on the first part of the Titanfall series. In the game we fight with pilots, i.e. soldiers of the future using special mosses summoned during the skirmish.
Action | science fiction | play for free | FPS | multiplayer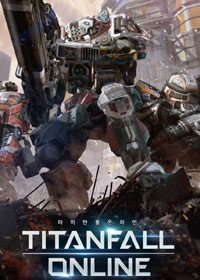 Game mode: multiplayer
Multiplayer mode: Internet

game language: Unknown
game release date for PC:
Development of the game Titanfall Online for PC have been suspended and will not be continued.
Titanfall Online is a online free to play FPS based on the first installment of the Titanfall series. The game debuted first in South Korea. The title was developed by Nexon, a studio known from Counter-Strike: Online and Counter-Strike Nexon: Zombies. Interestingly, this is not the company's first contact with the Titanfall franchise, because the devs are the publisher of the mobile game Titanfall: Assault. The team at Respawn Entertainment and Electronic Arts helped in the works.
Mechanics
The game has a lot in common with the first Titanfall, which is also designed only for multiplayer. While playing, we take on the role of soldiers of the future. The characters are very agile and equipped with a jetpack, thanks to which they can, for example, execute a double jump or run on the walls. In addition, they were divided into several classes with different equipment, such as sniper rifle or machine gun.
During the match we fight against other players, using all available abilities and weapons. After a certain time, which we can shorten by killing enemies, it is possible to call a Titan, a powerful robot. The machines are also available in several variants - one shoots is armed with a large machine gun and is able to "catch" enemy bullets, the other uses a shield, etc. Mechs can give us a big advantage, but they don't guarantee victory, because every pilot is equipped with a special weapon against Titans. The game requires dexterity and cooperation with other team members. The game is won by the team that will kill a certain number of soldiers fighting for the other team.
Titanfall Online offers a variety of different maps, which are not too big but are designed to be freely fought on by Titans, and pilots can hide indoors, fight in tight corridors or jump from building to building. Most of the maps are locations known from the first installment of Titanfall.
Technical aspects
Not only is the gameplay very much reminiscent of the original game from Respawn Entertainment, but also in terms of visuals it is an almost identical game.

Expectations: 8.1 / 10 calculated out of 6 players' votes.
Age Rating
age requirements: everyone