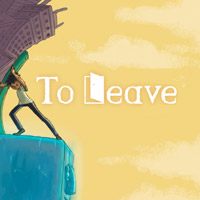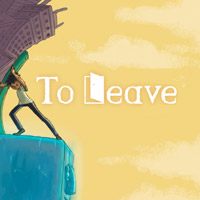 To Leave
A difficult 2D platform game, in which you play as a character floating in midair on a magical door. Even the smallest mistake resulting in touching the ground or one of the many obstacles, which forces you to start a level over.
Arcade | platform | 2D | indie games | experimental/art
To Leave is a 2D platform game, in which you move through the levels by floating on a mysterious flying door. The production was developed by indie Ecuadorian studio Freaky Creations, whose members paid a high price to work on video games, forgoing more profitable careers. To Leave is their first game and it's supposed to reflect the hardships they had to go through to pursue their dreams.
Plot
The protagonist of To Leave is a young man named Herm. He lives in a hostile, suffocating city of Candice, whose citizens cannot leave it. Herm suffers from depression and can barely get out of bed every day. He eventually decided to escape his monotonous life and to his surprise, discovers that the door to his flat is magical and allow him to fly.
Mechanics
During the game, you go through expansive 2D levels full of various dangers. Herm is constantly floating mid-air, holding onto the door. In each level, you have to avoid obstacles and gather blue spheres, which are your unusual vehicle's fuel. The game requires good concentration, reflexes, and precision, as even a small mistake can force you to start a level over. The same happens when your door runs out of power.
Technical aspects
The visuals of To Leave resemble hand-drawn children's books or comic books. The graphical effects and animations are of high quality, as are the sounds and music.
Game mode: single player
Age restrictions To Leave: Good for all ages.
To Leave System requirements
Minimum:
Intel Core i5 2.2 GHz
4 GB RAM
graphic card 512 MB GeForce 9800 or better
4 GB HDD
Windows 7 SP1 64-bit
Recommended:
Intel Core i5 3.6 GHz
4 GB RAM
graphic card 1 GB GeForce GTX 460 or better
4 GB HDD
Windows 10 64-bit